Smith training with one eye on MotoGP in 2013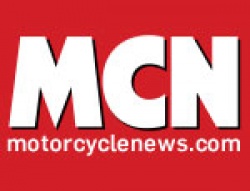 Posted on Mar 29, 2012 by George Penny
Bradley Smith might not have even started the 2012 Moto2 world championship but the British rider is already honing his training regime to be ready for a switch to a more powerful 1000cc MotoGP bike next year.
The 21-year-old will move to MotoGP with the Monster Yamaha Tech 3 squad having signed a three-year contract with the French squad last September.
The Oxfordshire rider has already started working during the winter on building up his strength for this year's Moto2 class, but he has one eye too on a switch to a Yamaha YZR-M1 machine in 2013.
Smith has changed his training schedule in the winter to build up muscle mass and he told MCN:
"I've worked a lot over the winter on my fitness. Strength in change of direction and strength in the braking is where I need to improve.
"I still need to keep light so I need to build strength in a different way. The training programme completely changed and I suppose it will only be when I go the full race distance that we will see if it actually pays off.
"I went back to motocross and a lot more gym and strength work than I have been doing but not really weights as such. I'm now working with three different trainers and that's a lot but it is something I felt necessary with MotoGP coming.
"Although I feel a Moto2 bike is difficult it has nothing on a MotoGP bike. I've gained five kilos of muscle and lost two kilos in fat with hopefully another two left, so I should be down to a very similar weight but with a different tone.
"In Moto2 with the same tyres, engine and electronics a lot of it comes down to the rider and your ability to muscle the bike around and how strong you are at the end of the race. So we will find out next week if it has paid off."
By Matthew Birt, Motorcycle News