Stunning test performance sees both Tech3 riders in top 4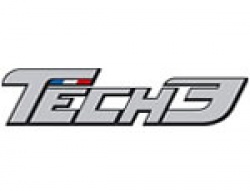 Posted on Jun 16, 2014 by Monster Yamaha Tech 3
Monster Yamaha Tech3 riders Bradley Smith and Pol Espargaro undertook a detailed test programme to both finish inside the top 4 today at the Catalunya circuit and achieved highly confidence boosting results for future MotoGP races.
Bradley Smith performed a colossal 75 laps around the 4727 metre Catalunya circuit to clearly illustrate his competitive intentions for the rest of the season by snaring a superb 2nd place.
The British rider meticulously investigated various aspects of his Yamaha YZR-M1 and devoted his testing time to thoroughly explore suspension, geometry as well as engine braking settings during the test. Smith completed the session with an impressive time of 1.41,224 set on lap 74 which left him a blink of an eye behind the leading bike of Marc Marquez with a gap of only 0.040.
Additionally his lap was quicker than his qualifying time by almost three tenths of a second. The 23-year-old rider's rigid test programme which concluded positively, allowed him and his Monster Yamaha Tech3 to obtain valuable information as well as set him in a good light for the next GP at Assen where he intends to confidently battle for a 5th placed finish.

Bradley Smith: - Position: 2nd: - Time: 1.41,224: - Laps: 75
"All in all today's test was really positive, as we achieved everything we set out to as well as clarifying a few mysterious problems from yesterday. I felt a lot more comfortable on the bike today plus I did 75 laps with my fastest time at the end which was even quicker than what I was able to achieve in the GP. In general we tested a lot of different things such as geometry settings, electronics, engine braking plus a new tyre from Bridgestone so it was a busy but productive schedule. Our main focus of the day was to improve braking stability and the engine-braking situation, we certainly achieved both of these factors. For me to be able to do a 41.2 lap time is really encouraging and I am definitely happy with the results. Now, I am looking forward to going to Assen to see how this new information we have gathered can be of benefit."