Tech3's Smith heads west to Texas showdown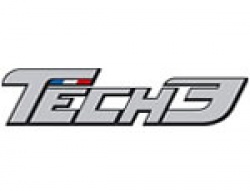 Posted on Apr 09, 2014 by Monster Yamaha Tech 3
Monster Yamaha Tech3's Bradley Smith and Pol Espargaro will once again commence battle at the Circuit of the Americas, this weekend for round two of the 2014 MotoGP World Championship.
The recently constructed Texan circuit is an impressive race track located near the state capital, Austin, which hosted its first MotoGP race last year in what was a fantastic spectacle in front of thousands of delighted fans. This weekend will see the young line up of the Monster Yamaha Tech3 Team assault the 5.513 kilometre circuit, which features fast sweeping curves and a huge elevation change of 41 metres, as the riders once again pursue closing the gap to the leading MotoGP bikes.
Britain's Bradley Smith will aim to be the leading satellite bike with his excellent qualifying and start, at the opening round highlighting his potential for the season.
Bradley Smith:
"I am really looking forward to the Grand Prix of the Americas this weekend in Texas. After a couple of weeks off since Qatar, I have refocused and am determined to carry on trying to challenge the front runners. The Yamaha feels really good this year and I am full of confidence, thanks to my team and a very strong pre-season. It was an unfortunate end to the first race, but there are many positives to be taken from the experience, and I am looking forward to giving it my all at the Austin track where I scored my first championship points last year".

Herve Poncharal – Team Manager:
"It goes without saying that Qatar was not ideal for us, and unfortunately luck wasn't on our side. But even if the results were not what we have expected the performances of both of our riders were promising. Texas this week is a new challenge and we are definitely prepared and eager to get the action on track going. The circuit and its facilities are excellent and judging from last year, the race will be superb for the fans to watch. For Bradley, we are confident that he is able to push towards the front and battle for the leading satellite rider position".