TIM Grand Prix of San Marino and the Riviera of Rimini 2016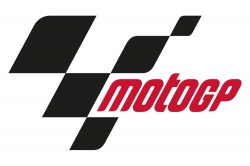 Posted on Sep 06, 2016 by Nick Harris
ROUND THIRTEEN 2016 MotoGP™ WORLD CHAMPIONSHIP – SUNDAY 11TH SEPTEMBER
Crutchlow arrives on the crest of a wave into the adriatic
Cal Crutchlow arrives for round 13 of the MotoGP™ World Championship on the crest of a wave. The 30 year old Isle of Man – based midlander has grabbed three podium finishes in his last four grands prix, including victory in the Czech Republic followed by pole and second place at his home grand prix in Silverstone last Sunday. The LCR Honda rider has moved into eighth place in the world championship and is the top Independent Team rider as he takes on the 2.626 mile Misano World Circuit Marco Simoncelli on the Adriatic coast of Italy at round 13 of the world championship on Sunday. Another podium finish in the 28 lap race could see him continue to climb the points table. He is only three points behind seventh placed Andrea Dovizioso and ten behind Dovizioso's Ducati team-mate Andrea Iannone.
Irishman Eugene Laverty was unlucky at Silverstone but still managed to keep up the points scoring in 12th. After crashing on what would have been a pole setting lap, he was up to second place on the first lap of the race which was red flagged. He did not make such a good start in the re-run but is still 11th in the world championship on the Pull and Bear Aspar Ducati before returning to the World Superbike Championship next year.
Gloucestershire's Scott Redding finished third on the podium behind Bradley Smith in last year's wet and dry race at Misano. The Octo Pramac Ducati rider returns after a tough day at Silverstone where he crashed twice and finished out of the points. Alex Lowes, after his very impressive MotoGP debut where he finished 13th, continues to ride for the Monster Tech3 Yamaha team replacing the injured Bradley Smith.
Alex's twin brother Sam is still seething after the incident with World Champion Johann Zarco at Silverstone which left his Moto2™ Championship dreams in tatters. Lowes was fighting for victory with Tom Luthi and Zarco when the Frenchman brought him down. The fact that Zarco was docked 30 seconds off his race time for his part in the incident was no real consolation for Lowes going into the home race for his Federal Oil Gresini team. He held onto third place in the championship but 44 points behind Zarco and with Silverstone winner Luthi just six points behind in fourth. Moto3™ World Champion Danny Kent picked up a solitary Moto2 point with 15th place at Silverstone coming after that seventh place in the Brno rain which was his second best result of the season.
Twenty two year old Scotsman John McPhee came down to earth with a bump at Silverstone just two weeks after his maiden Moto3™ win in Brno. It was a tough weekend for the Peugeot MC SaxoPrint Peugeot rider who eventually finished 17th. He may be one of the few praying for rain on Sunday.

Did you know?
This will be the 20th time that Misano has hosted a motorcycle grand prix event and below are some facts and stats related to the event:
• The first grand prix event to take place at Misano was in 1980; the 500cc race was over 40 laps of the circuit that measured 3.448 km and ran in an anti-clockwise direction and was won by Kenny Roberts.
• The Misano circuit hosted a GP event for a total of ten occasions between the years of 1980 and 1993.
• Misano did not have a grand prix event for thirteen years following the accident that ended the career of Wayne Rainey in 1993.
• When GP racing returned to Misano in 2007, it was on a much revised 4.18 km circuit running in the opposite direction to the earlier layout.
• There have been eighteen previous San Marino Grand Prix events. The first San Marino Grand Prix was held at Imola in 1981. Three different circuits have hosted the San Marino Grand Prix – Imola twice (1981 & 1983), Mugello four times (1982, 84, 91 and 93) and Misano on twelve occasions (1985, 86, 87 and from 2007 onwards).
• Yamaha have been the most successful manufacturer in MotoGP since the grand prix series returned to Misano in 2007 with six victories. Honda has had a two MotoGP wins at the Misano circuit during this period and Ducati a single victory.
• Ducati have had just three podium finishes in the MotoGP class at Misano: 2007 - Casey Stoner – 1st, 2008 - Toni Elias – 3rd, 2012 – Valentino Rossi – 2nd.
• Suzuki has had two podium finishes in the MotoGP era at Misano circuit, both of which came in 2007 when Chris Vermeulen finished second and John Hopkins third. This was the last occasion that Suzuki had two riders on a grand prix podium.
• The win by Marc Marquez last year was the first for Honda at Misano since 2010 and followed four successive wins for Yamaha at this circuit.
• The most successful riders at Misano since racing returned to the circuit in 2007, each with four victories, are Jorge Lorenzo (1 x 250cc, 3 x MotoGP) and Marc Marquez (1 x 125cc, 2 x Moto2, 1 x MotoGP). Lorenzo won the MotoGP race for three successive years between 2011/13 and finished second in 2008/9/14.
• Dani Pedrosa's victory in 2010 is the last time that the MotoGP race at Misano was won by a rider starting from pole position.
• Last year's MotoGP podium at Misano was: Marc Marquez, Bradley Smith and Scott Redding – the first MotoGP podium where all three of the riders had graduated from the Moto2 class.

Rossi returns home to try and close the gap
Nine times World Champion Valentino Rossi returns to home territory to try and close the gap on championship leader Marc Marquez at TIM Grand Prix of San Marino and the Riviera of Rimini at the Misano World Circuit Marco Simoncelli situated on the Adriatic coast of Italy. Rossi, who lives a couple of miles from the track, has finished on the podium at the last two grands prix but still trails the Repsol Honda of Marquez by 50 points with six rounds remaining. Marquez has not only won three grands prix this season but is the model of consistency being the only rider who has scored points in the opening 12 rounds.
Rossi's Movistar Yamaha team-mate Jorge Lorenzo is struggling with just one podium finish in the last six races and has slipped to third in the championship just 21 points in front of the latest new MotoGP™ winner, 21 year old Maverick Vinales. The Ecstar Suzuki rider dominated the previous round at Silverstone to secure that first win to take over fourth place from Marquez's team-mate Dani Pedrosa, who had a good ride to fifth on Sunday.
It's a massive race round the flat 2.66 miles circuit for the factory Ducati duo of Andrea Iannone and Andrea Dovizioso. Like Rossi they were both brought up racing around the Adriatic coast and after the success of Iannone in Austria they will receive massive support from the patriotic and noisy home crowd. Iannone crashed out in Silverstone, while Dovizioso was sixth.
British LCR Honda rider Cal Crutchlow arrives in the form of his life. He followed up that historic Brno win with pole and second place in Silverstone. He moved up to eighth place in the championship and is the top Independent Team rider. He took over from Pol Espargaro who missed the Silverstone race after being involved in a spectacular crash with Frenchman Loris Baz which caused the first race to be stopped after half a lap. Espargaro will be fit to ride in Misano and Baz is having a scan but is expected to compete.
The Moto2™ World Championship has been blown wide open. World Champion and championship leader Johann Zarco appeared to be cruising two rounds ago towards retaining his crown but now it's a very different story. An 11th place in Brno and no points at Silverstone after being docked 30 seconds following an incident with Sam Lowes has put enormous pressure on the seemingly unflappable Frenchman. Spaniard Alex Rins, who finished a brave seventh at Silverstone just a week after an operation to plate a broken collarbone, is just ten points adrift while Lowes' third place is coming under pressure from Silverstone winner Tom Luthi.
South African Brad Binder is running away with the Moto3™ World Championship but will be fighting a gang of Italian teenagers in what promises to be another epic encounter. The Ajo Red Bull KTM rider has a massive 86 point championship lead over Spaniard Jorge Navarro who crashed in the Silverstone race that Binder won. Behind Navarro comes the Italian charge of Francesco Bagnaia, Enea Bastianini, Nicolo Bulega plus plenty more.

Television Times
BT Sport 2
Friday 9th September 08.00am – 15.00pm (practice)
Saturday 10th September 08.00am – 15.15pm (practice & qualifying)
Sunday 11th September 07.30am – 15.00pm (warm-up and races)
ITV 4 Highlights
Monday 12th September 20.00pm –21.00pm

Radio
Sunday 11th September - TalkSPORT2 – races