Time for the new season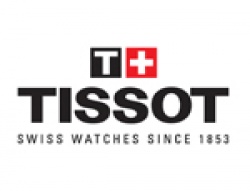 Posted on Mar 25, 2014 by George Penny
The MotoGP bikes are all set to get fired up for another exhilarating season. The only thing they are waiting for is the right time. Like every year, Tissot will be providing it, not only as Official Timekeeper but also as Official Watch of MotoGP. The Tissot T-Race MotoGP Limited Edition 2014 Collection will be setting the season off with style and precision.
This year's Official MotoGPTM Collection comprises two Tissot T-Race MotoGP Limited Edition 2014 watches; one is a mechanical watch limited to 3,333 pieces, while the other is powered by a quartz movement, produced in a series of 8,888 pieces.
These timepieces show all the signs of the great synergy between Tissot and MotoGP. Black and red, they bear the colours of MotoGPTM and of Tissot, showing their dynamism and fiery passion. Furthermore, they both demonstrate the precision that the Official Timekeeper provides during the races, as motorbikes are separated by only thousandths of a second at the finish line, and the precision that the racers themselves demonstrate on the track.
François Thiébaud, Tissot President, said "The dynamic and fast nature of MotoGP matches the brand's spirit perfectly. The latest exclusive timepieces dedicated to MotoGP, the T-Race MotoGPTM Limited Editions 2014, celebrate the great and long-lasting alliance between MotoGP and their Official Timekeeper, Tissot. Like the mechanics, as the sport evolves and timing gets tougher, we keep up-to-date with all the latest technologies to provide utmost accuracy whether with our watches or timekeeping."
Carmelo Ezpeleta, Dorna Sports Chief Executive Officer, added: "Tissot are an important and trusted long term partner of the World Championship and their 2014 MotoGP watches are yet again a great testament to the quality of their work. As our Official Timekeeper we know we can always count on Tissot to deliver with precision season after season and we encourage our fans to take a look at the new collection".
Video of the watch here: