Update from BS38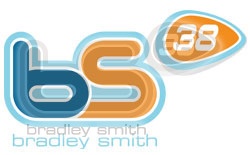 Posted on Sep 10, 2011 by George Penny
Two great races and results in a week, far too much time in an aeroplane and a very busy time ahead. Also I've made a decision about next season. I've decided I will stay in the Moto2 World Championship and push really hard for the title next year.
I have some options to consider but hopefully will be able to reveal my plans by the time we race in the next round at Aragon in Spain. Racing against the top guys both at Indianapolis and Misano made me realise just how much I'm learning and there is still so much more to come. At my age another year will really benefit my career and so MotoGP can wait although of course it's my ultimate aim to ride in the greatest Championship in the World.
The surface at Misano was fine but it was another tough race which made me realise just how important my fitness levels are. We flew straight back from a hot race in America to an equally hot race in Italy and how do those riders in the Tour De France cope having to put their bodies through that every single day.
I felt a bit like a yo yo in the race but it felt good to be riding with six of the best Moto2 riders in the World at the front. It was like being on a bungee rope – pulling up to the top four but then dropping back. Sixth was a decent result and it was great to have the second battle of the week with Scott Redding. The two of us are pushing each other along and I hope that continues until the end of the season.
There was no doubt we all felt the effects of two races in a week with a transatlantic air trip in the middle. I'll be working even harder on my fitness especially for the two races in a week in Australia and Malaysia coming just after that long trip to Japan.
Round 13 of the Championship is in two weeks at Aragon in Spain where we tested before the start of the season. The bike is very different now and so the data may not be a great help but I can't wait to get there. There are just ten points between me and Andrea Iannone in third place. Sandwiched between us is Alex De Angelis. I'm chasing that third place and I have to be consistent in the last five races. Both Andrea and Alex are very fast but they do have up and down results which could give me a chance but I must score at every race.
There will be hardly any time at home before now and the end of the season in Valencia at the beginning of November. I'm off to Valencia this weekend to compete in a Triathlon. I missed the London Triathlon this year because of racing commitments and so hence the trip. One thing for certain the Mediterranean should be a lot warmer than the Thames or those lakes I've been training in at home during the last few weeks.
Bradley