We need to learn from Rossi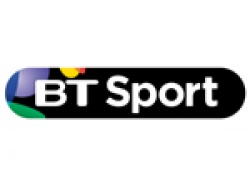 Posted on Sep 16, 2014 by George Penny
British Tech 3 Yamaha racer says he hopes the success of the factory Yamaha team at Misano will rub off on his team at Aragon.
Bradley Smith:
"I'm getting a piece of that 'Rossi Magic' factor this week when I go dirt tracking with him and his guys in Italy. A good crowd of us are going to his dirt track which will be fun and relaxing but I promise you it'll also be very, very competitive. Boys and bikes just can't be any other way.
What a legacy Rossi has built from the 19 years he's been Grand Prix racing and we saw him at his very best at Misano on Sunday. We were at his home Grand Prix and you can't have more of a home round than 15 minutes down the road!
He may be 35 years old but I've witnessed first-hand how much effort and motivation he has put in this season and especially last weekend, so it's no great surprise to see him winning again."
Check out the full blog on the BT Sport website here: