'Best yet to come' for Bradley Smith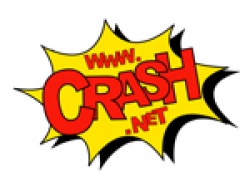 Posted on Jan 08, 2016 by George Penny
2015 won't prove the high point of Bradley Smith's MotoGP career, but rather a stepping stone to even greater things.
That's the view of the Englishman's Monster Yamaha Tech 3 boss Herve Poncharal who, whilst admitting even he was surprised by Smith's achievements, is confident 'the best is yet to come'.
Poncharal also predicts Pol Espargaro will put last year's woes behind him and engage in a 'tough fight' with his team-mate - potentially rivalling that of Cal Crutchlow and Andrea Dovizioso in 2012, Tech 3's most successful MotoGP season.
The top satellite rider, second place at Misano, sixth in the world championship, the only rider barring Valentino Rossi to score points in every race and victory (alongside Espargaro and Nakasuga) in the Suzuka 8 Hours - Smith had plenty to celebrate during a breakthrough third season in the premier-class.
Smith has been at Tech 3 since 2011 in Moto2 and, by the end of next season, will be tied with Colin Edwards for the most MotoGP years spent with Yamaha's satellite team.
So Tech 3 clearly knows Smith very well, and defied plenty of criticism by re-signing him despite some wobbly moments in the middle of last season. Their faith proved well placed, with the 'new Bradley' rebounding to become 'one of the surprises of the season'.
"This year Bradley did something that not a lot of people believed he could do," Poncharal told Crash.net. "He did much better than even his own expectations, I believe, although maybe he won't tell you! Clearly we trusted him very much because we re-signed him last year, but Bradley exceeded our expectations and did much better than Yamaha and most of the media expected.
"Bradley was one of the surprises of the season; to see him regularly beating his team-mate, being the only rider other than Vale to score points in every single race and only finishing outside of the top eight once. Compare that to 2014 when he had five crashes in one weekend, in Germany.
"So this is a new Bradley. He surprised us a lot and I believe what I'm going to tell you, which is; the best is yet to come. Because Bradley is so involved, so motivated and working so hard. He now understands that he's got to work with the team and the engineers."
Is that where the 'new' Bradley came from?
"Yes," Poncharal replied. "Trusting the people around him more. Not being too nervous. Staying calm. I was really amazed in Malaysia because Friday was, not a disaster, but he was a long way behind - 14th - but he turned things around and ended up fourth in the race, his best dry result of the season.
"Bradley never panicked after the Friday. Instead he always kept his cool, believed and trusted himself and the team to find some solutions to improve and be ready for the race. It was a similar situation at Phillip Island and Valencia.
"So I'm very pleased and very glad we re-signed him."
Also re-signed for 2016, through an extension of his Yamaha contract, was Espargaro. But in a reversal of last season, when he often got the better of Smith, the young Spaniard struggled to match his rookie season performances, slipping from sixth to ninth in the world championship.
"Pol was a disappointment for himself, firstly," Poncharal said. "Also for a lot of people who thought he would follow what Marc Marquez has done. For us too. For Yamaha. For many small reasons he couldn't deliver. But I still have a lot of faith in his potential. I still believe that next year could be really strong for him.
"Valencia was probably his best weekend and it's always good to have your best weekend at the last race. It helps to spend the winter with a positive frame of mind. Pol needed a good result because he is also so much involved, so focussed and he was so down some times.
"I have to admit, sometimes even I didn't know what to say - and you know I love to talk. Sometimes I was even avoiding contact with his eyes in the pits and it was hard to know what to tell him after a race or session when he was just so down.
"But anyway, the fact the last race was his best and that he is looking forward to the Michelin challenge, these are two positive things to help him work hard during the winter and arrive strong for the first test at Sepang.
"I think next year is going to be a tough fight between the two Tech 3 riders. Maybe like another 2012 with Cal and Dovi. I would love it! Sometimes it is scary to see your two guys so close, but I think they are going to push each other big time.
"Of course, next year you also have the new rules: Change of tyre manufacturer, one ECU, 22 litres for everyone, no more soft compound tyre for some guys."
Satellite teams such as Tech 3 were arguably the biggest victims of the former concession rules, which gave Factory machines from Ducati and Suzuki (as well as Aprilia) the same technical perks as the Open class.
Most significant was the softer rear tyre allocation, which meant the satellite entries from Yamaha and Honda often faced a real fight to make the FP3 top ten, for direct access to Saturday afternoon's Qualifying 2.
"More and more we see that grid positon is crucial," Poncharal explained. "So to go through to Qualifying 2 directly is very important. This year it was sometimes difficult and we've been suffering with the fact that we did not have the softer rear tyre. Suffering in speed and also risk, because FP3 is when you need to be in the top ten.
"That is on Saturday morning, when sometimes the temperature is not so high. The compounds we have are always good for a race distance, but sometimes they were let's say a bit too hard, especially when you have to compete with guys on softer tyres. So you take risks. I don't want to say it will be easy next year, but it should be easier.
"It should also be better for the fans because I think it should be closer. Excluding the first part of the championship when Dani was injured, the results were monopolised by 'three plus one' - sometimes Dovi, then Dovi faded and Dani arrived.
"The 'fab four' - as you might say - okay we love it, but we would also love to have someone else join in, as Iannone did in Australia. That was great. Hopefully Bradley, Pol, Cal, Petrucci, Redding… I don't need to give all the names, can be up there sometimes.
"Right now, as we saw in the last race at Valencia, forgetting where Vale started from, the top four were in another world. We did really well to finish fifth and sixth, but more than position it's about the difference in race pace."
At the end of each season, Tech 3 are traditionally handed the latest Factory Yamaha machines to race with the following year. Poncharal confirmed that pattern is set to continue.
"Without giving you too many secrets that Yamaha won't want, a basic explanation is that, yes, the plan is more-or-less that we receive the latest spec Vale and Jorge bikes, from the Valencia race," he said. "Engine wise, we are already very very close to the factory - you could see that in terms of top speed - and next year even more so."
The main omission from the all-conquering 2015 M1s of Lorenzo and Rossi will be in terms of the seamless gearbox: "That will be the only real difference in the engine department - our seamless gearbox will [continue to be] upshift only, their seamless is up and down."
The 2015 M1 was clearly an amazing machine - Lorenzo and Rossi won eleven of this year's 18 races as Yamaha took a clean sweep of the riders', teams' and constructors' titles.
But, playing devil's advocate, is there not a concern that the 2015 bike was designed around Bridgestone rather than Michelin tyres?
"We don't know yet what the final Michelin tyres will be. There is still some development ahead before the tyres are decided for even the first race of 2016. So let's wait," Poncharal replied.
"Already with a MotoGP bike nowadays you can play a lot. So some people think you need to put more weight on the front for the Michelins, and we can already do that.
"I don't think there will be a massive difference between the 2015 and 2016 Yamaha chassis anyway, when you see the level the Yamaha riders were at this year. I don't think the riders want a revolution. They want to have a very very slight evolution.
"A MotoGP race team, now, doesn't develop the bike. This is the factory's job. Our job is to set-up what we have for our specific rider - his body weight, size and way of riding - for the track conditions, the grip, and for the weather. Wet, dry, mixed, cold, hot, windy. This is our job and what we pay our engineers for.
"When you have a different brand of tyres our job is the same; to try and adapt everything."
Poncharal added: "We have super support from Yamaha. I'm very happy with it and we've been repaying the faith Yamaha has in us by finishing as the best satellite team and fourth overall in the teams' championship. Bradley was also the top satellite rider, sixth and ahead of a factory Ducati.
"So we are very happy. But one thing is clear. Money runs the world and Yamaha is already spending a lot of money in MotoGP. It's not that they don't want to, but right now with the budget they cannot supply and provide all the support and manpower for four 2016 bikes of the latest spec.
"But they still have a lot of Valencia 2015 spec factory material, which is very competitive and good enough for us. So they are going to transfer that to us. If, during the course of the year, we are facing a certain problem that the factory team are not having [with the 2016 M1] maybe we will receive some things.
"But for the start of the winter tests and first races we can say, without entering too many details, we will have Vale and Jorge's bikes from Valencia. That is fantastic material and we are very happy."
Read the full interview by Peter McLaren here: Crash.Net