2.6 Million fans flock to witness magnificent MotoGP season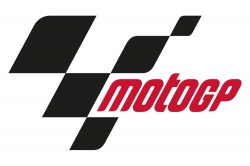 Posted on Dec 05, 2016 by Nick Harris
Motorsport fans voted on their feet with over 2.6 million attending the magnificent record breaking 2016 MotoGP season. Despite plenty of wet summer weekends, the average crowd attending each grand prix was just under 150,000.
Other impressive statistics emphasised how the season was enjoyed, with some staggering social media and television figures.
Motogp.com received 85 million visits with 235 million pages being visited. MotoGP on twitter attracted 1.97 million followers. There were 11.7 million Facebook Likes, 3.6 million followers on Instagram and 1.07 million YouTube subscribers.
Total broadcasting hours was over 23,000 with 369 million homes in 207 countries reached by continental networks while on the ground over 9000 journalists from 62 countries attended the grands prix.
While other motorsports turned their backs on long standing European venues MotoGP continued to receive massive support in France and Germany while in the Far East a record breaking crowd attended the Shell Malaysian Grand Prix. The biggest weekend crowd of the season was at the Red Bull Ring in Austria when over 215,000 fans packed the sold out circuit on its return to MotoGP. Both the final round in Valencia and the GoPro German Grand Prix at the Sachsenring attracted crowds of over 200,000. Both Italian venues at Mugello and Misano attracted race day crowds of over 100,000 as did the Dutch TT in Assen and Valencia. The Octo British Grand Prix continued to grow in popularity with a weekend crowd of over 155,000 at Silverstone.
A full breakdown of these all the statistics are attached and they so clearly illustrate just what an amazing 2016 MotoGP season we have witnessed both on and off the track.