Awesome Aragon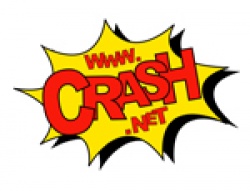 Posted on Oct 04, 2012 by George Penny
The awesome race in Aragon certainly prepared me both mentally and physically for the next month away and those three grands prix in Japan, Malaysia and Australia.
Mentally it was it was great to feel part of the leading pack once again, while physically I had to give as good as I got to stay with them At one point Johan Zarco stuck his footrest right into my calf and I also found my elbow in his front wheel. There was a right old session of bumping and bashing especially on that last lap.
It was an impressive move by Scott Redding on Andrea Iannone going into the Aragon corkscrew on that last lap. I thought they would both be wiped out and I was ready to grab that podium but full marks to Scott who made it stick for the podium which was good to see.
The Aragon circuit always produces great racing and that's why the crowds turned up despite the weather, the location of the track and the economic problems in Spain. It was great to give them something to enjoy.
I'd checked the weather forecast the week before that said it would 38 degrees over the weekend. How wrong can you get because it was cold and wet up 'till race day.
They should employ MotoGP as a rain maker for the farmers. A couple years back it rained in Qatar for the first time for years while it had not rained in Aragon for five months until we pitched up.
It was a real case of role reversal for me and the team. For once the bike was tough to ride in the wet and good in the dry. I never question my ability to ride fast but the race did boost my confidence before those last four races.
It was great to be able to analyse my riding on TV because I was on screen up with the leaders and it also made me realise just how competitive this Moto2 Championship is.
The last time I was up there was in Mugello and in the next race at Indianapolis I finished 12 places further back and out of the points, which shows how things can dramatically change at this level of racing.
The week before Aragon I did take my first podium of the season in a pro-am cycle event in Italy. There was no trophy for third place but a big slice of Salami which quickly disappeared.
I had a great week cycling between Misano and Aragon and spent some time with my team-mate next year Cal Crutchlow, who is as quick on a pushbike as he is on a MotoGP bike, and Nicky Hayden. Sounds like I did the right thing with the weather at home while I was away.
Apparently my Mum has been spending a fair bit of time on the sofa with her feet up while I've been away, after she completed the 500 kms London to Paris charity cycle ride. It was a really tough trip and she did a brilliant job and I'm very proud of her.
I'm home for just four days before flying off to Japan and will be away for almost a month.
It's a tough trip for everybody involved in MotoGP and not just the riders, but I love it - being able to spend so much time on the bike. I would race every weekend if I could.
The trip comes off a good weekend in Aragon and I've got a sniff of that sixth place in the Championship which would be one better than last year.
The toughest part is telling our dog Charlie that after just getting back I'm off again, but there will be plenty of time in the winter for long walks and planning MotoGP 2013.
Bradley