Bad 45 minutes, but inspired by 'Senna'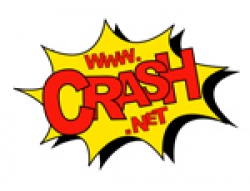 Posted on Oct 04, 2011 by George Penny
A great weekend in Japan apart from just 45 minutes in the whole five days we were there. Unfortunately that just happened to be the time of the race. We are putting those 45 minutes behind us because everything else was a great step forward and these are really exciting times.
I was up for it in qualifying and despite a couple of 'moments' was fourth fastest and started from the second row of the grid. Got a really good start but can't really blame it on one thing but I just could not find the same rear grip I'd had all weekend which was very frustrating. It was cooler but I just could not get near the front riders and eventually finished seventh. I can't be disappointed with the weekend after leading the way in the first practice. We'd learnt a lot at Aragon and that carried on through to Motegi.
We were constantly in the top six and on the radar of those top riders at the front. I think they were worried about the number 38 and that is one of the first times this season that has happened. I want to at least step back on the podium and try and win one of those last three races. We are already making plans for 2012 which is not easy finding the right direction to go. It's a constant evolution of the project and we have to be thinking about November testing for next year while we are still in October which is tough for a rider. It makes it even more rewarding when you see yourself in P1 on the screen as I did after Friday morning practice and also when you are fighting for pole position on Saturday afternoon. Thats why we are so involved in such a great Championship and why we are always hopping on and off 12 hour flights. Looking at the Championship overall Iannone is riding well and deserved to win. He looks to have got that third place in the bag but the rest is still up for grabs.
Back home get the washing done and then back on the plane for the next two races, Phillip Island in Australia and Sepang in Malaysia.
Phillip Island is somewhere I like and at least I've learnt how to close the door on somebody at the MG Corner if it comes down to a last lap battle. I have some positive and some negative feelings about that track and it still hurts to this day losing that 125 cc race on that last lap to Julian Simon a couple of years ago. I enjoy the back to back races and especially the physical challenge.
I'm going to be home in Oxford for just four days. I like home and I'm not a suitcase and hotel person. It means I have to face longer flights and travel longer but I love being home in familiar surroundings. It's important to disconnect from racing for a few days because it's a very busy two weeks coming up. We all put so much into a racing weekend it's important to step away. Our de-brief after the race on Sunday started the moment I came back to the pit box until we arrived back at the hotel and went to bed. My Crew Chief Tom and myself were at it at 7.00 o clock the next checking the data working out how we can improve in the next race. We are still testing during practice for the grands prix to get the bike better. So much mental and physical effort goes into the weekend it's nice to go home and be a normal person. I landed at 3.30 on Monday afternoon after the 12 hour flight from Tokyo and was in the gym on Monday evening.
On the flight from London to Tokyo I watched the Senna film and thought it was fantastic. I was not fortunate to be around in the Ayrton Senna era and watching the file was something very inspiring. It obviously clicked something because I came out of the pit box flying on Friday morning. To see someone look at racing and life in such a peaceful way
To see his passion and then hear him say that the peace and weight off his shoulders was the biggest thing when he won the World Championship. To see him walk out of the meeting a year after losing the title to Alain Prost because the emotion was too much. It is the type of emotion I feel as a racer and that's why I'm so sad when things go wrong when you put everything into it. Definitely some connection there on an emotional side but I have a long way to go before I get there on a talent side but I will aspire to be there.
Bradley