Baptism of fire at Le Mans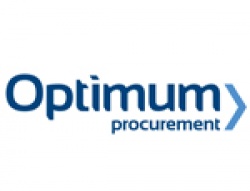 Posted on May 21, 2013 by George Penny
The Bradley Smith Crash.net blog is brought to you by Optimum Procurement.
A baptism of fire racing a MotoGP bike for the first time in the rain at Le Mans. I had ridden in the rain before at Sepang and Valencia testing, but not enough to have any real confidence and feeling on the bike. The first thing that struck me was just how impressive the Bridgestone tyres were in the wet. The Moto 2 bike I'd ridden in the wet was always quite slow compared to the dry. It was always the case of dancing around where on the MotoGP bike you could just plant it where you wanted to go and keep pushing. At the speed I was running I kept thinking there is no way this is going to stick but it did.

I learnt a hell of a lot and was really pleased with the last ten laps when I pulled back 12 seconds on Michele Pirro and almost grabbed eighth place. I also managed to quite easily finish in the top ten of practice to go straight into the final qualifying and lap within one second of the leader in the dry. All in all it's been very successful for all of us. I look at it as my year at the MotoGP University, my real exams will come in the second half of the season and these races are just modules and little tests as I'm going along. My actual feeling at the end of the races is quite strange. I'm not really happy or sad but I'm just ticking the boxes to ensure we understand what we have learnt without too many mistakes while improving all the time. The race is not a race at the moment but just an extended practice. I always said it would take me four races to get up to speed and it has and so now let's see what we can do after this.
I honestly didn't understand traction control before this race. The Team can set up a bike to a tolerance of how much you want to spin the rear wheel at any angle of lean in any gear and in any corner. I'd never used it before this wet race although its always been available but I'd never opened the throttle hard enough for it to help me out. In the rain that tolerance limit is quite low but in the dry you have to be putting in a Lorenzo type pace to make it work. I hope that with the information and experienced gained I can take it up a level because traction control on Yamaha still feels very user friendly. It did not feel mechanical for me and I could control it. Driving your car for instance with ABS or traction control when you brake you feel a judder and it's that feeling I get when I open the throttle. It's telling you are on the limit and so hold that throttle position and away you go. We are constantly meeting with our data guy to plot it around the race track all the time and as the weekend evolves. You may need more at the start of the weekend when the track is slippery and less when the grip improves. There will be corners where you want the rear wheel sliding to help you turn and others where you don't want it to slide at all. You have three different traction programmes while you are racing which are activated by a switch on the handlebars.
It's not always a crash saver and you can't win races because of it but it's a warning. It a great aid to help you understand where the limit is and of course it makes racing safer. I don't feel it has made racing boring and we don't use it on every corner and probably just twice per lap when you get on the throttle too hard. You still come out of the seat but it does not throw you over the top which in my option makes for better Championship and stops the top riders getting injured. The last thing you want to see is riders getting hurt and the Championship contenders sitting on the sidelines.
I had a great time at Disneyland in Paris on the Wednesday before the grand prix with the likes of Jorge Lorenzo, Andrea Dovizioso, Randy De Puniet and the Espargaro brothers. I loved it and every 22 year old should go back. They create an atmosphere that brings a smile to everybody's face which is a really cool thing to do just before a race weekend. Donald Duck would have probably won the race in that rain on Sunday.
Bradley