Best of the season at Assen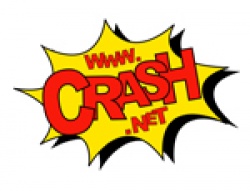 Posted on Jul 05, 2012 by George Penny
Returned from a brilliant weekend in Assen and Goodwood and it's straight to Sachsenring in Germany for the next round. Sixth at Assen was my best Moto2 race of the season while flying straight out in Steve Parrish's plane to race up and down the Goodwood Hill under no pressure completed a great couple of days.
Despite the good result I always have that should, would could feeling after a race which I've not won or been on the podium. Looking back it was a 98% good race because I was in touching distance of the podium and was under two seconds behind Scott in third place.
I was so pleased that Silverstone was not a flash in the pan and what we found there we could build on in Assen. It was a busy time working on the set up and particularly the geometry. We get the long awaited new aerodynamic package for the Sachsenring which should certainly help with our top speed especially the week later when we reach Mugello in Italy.
The Sachsenring is a great track although a couple of brain fade moments in the last couple of years in the opening laps have not been too clever. This time round my aim is to get through the first lap and no going wandering off into the gravel. I'm in my element with three grands prix in successive weeks. I love it and it's my favourite time of the season and if we can keep improving that first podium is getting closer.
As soon as the MotoGP race was over the plan was to jump into BBC Commentator Steve Parrish's car and race to the aerodrome near Groningen to fly to Goodwood in time for the posh Saturday evening Ball. Unfortunately Steve had parked the hire car in a cheeky place to get away and we arrived to find it had been towed away. It took us 45 minutes to find it in one of the vast car parks but eventually got sorted and it was flat out in the' Plummet Airlines' single engined Cessna over the sea to Goodwood. Despite a bumpy grass landing we arrived in time to put on the black suit and dickie bow for a night at the ball.
Everybody made me so welcome at Goodwood. The atmosphere and sheer love of motorsport on two or four wheels was fantastic. I was doing wheelies and burn –outs on the R1 Yamaha up and down the famous hill all day. It was great just to ride a bike for fun again and not have to worry about set-up and times. The Formula One boys Mark Webber, Nico Rosberg and Oliver Turvey put on a great show but they had to be a little bit more careful than me not to cause any damage to their cars that could cost hundreds of thousands of pounds to put right. My only regret was I missed the first stage of the Tour De France that was not so far from Assen at Liege in Belgium. From now on I'll be watching to the tele for the next month when not racing or practicing.
Finally congratulations to Danny Kent for his first podium finish in that amazing Moto3 race. I can honestly say I think it was the best race I've ever seen. Normally I don't watch Moto3 live because I'm getting ready for my race but I was glued to the screen for the first six laps before I had to put on my leathers. I could hear the crowd roaring towards the finish and so the first thing I did when I got back at 10.00pm on Sunday night from Goodwood was switch on the tele to watch the finish – I wasn't disappointed and what a ride by Vinales on the Honda to beat the KTM's. Should be fun in Sachsenring.
In the meantime it's back to Ryanair instead of Steve Parrish's 'Plummet Airlines" for the trip to Leipzig on route to the Sachsenring.
Bradley