The bikes are back on track at the Spielberg Red Bull Ring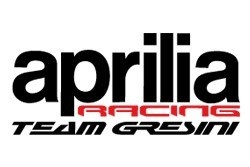 Posted on Aug 21, 2020 by Aprilia Racing Team Gresini
The name changes (GP of Styria) but not the track - the fast asphalt of the Red Bull Ring.

For the first two practice session for the second Austrian Grand Prix, much work was done in preparation for the race in the Aprilia garage, with a lot of runs on used tyres and particular focus on pace.
Aleix was looking particularly good in the afternoon session, the one that is closed to the race situation in terms of temperature and track conditions. His eighth-best time, however, became twelfth place in the combined times of the two sessions, a position that the Spanish rider intends to improve on in FP3 tomorrow morning.
It was a good day for Bradley Smith, just over 3 tenths behind his teammate in the combined standings and focused on preparing for the race Sunday.

Bradley Smith:
"Definitely a positive day. The time this morning was better than my best from last week. In the afternoon, I didn't put on the new tyre for a time attack. Our goal was to analyse the tyre over race distance. It seems like some of the ideas we're testing will be able to help my riding style. Since we just raced here a few days ago, we took the liberty of making a few more drastic changes than we usually do. I am at the same level as the riders I want to be competing with in the race and that is our goal for the weekend."