Boot Camp then a kick in the teeth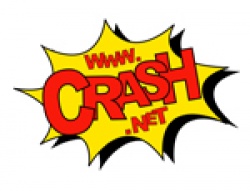 Posted on Aug 23, 2012 by George Penny
The weekend at Indianapolis was a shocker and a real kick in the teeth after all the expectations following that fourth place at Mugello.
I've not had a weekend like that for three or four years but it was certainly not down to lack of effort by myself or the team. We tried everything to get the bike to work on the flat track that had so little grip but could not find a solution and I finished out of the points for the first time this season.
We just could not get the tyres to heat up and work in any of the sessions. Our bike is at its best when the track is grippy with plenty of high speed and high load corners such as Mugello. Indianapolis is the complete opposite and despite using the softest tyres available the grip was not there.
To makes matters worse I had a clutch problem in the actual race which wrecked any chance of fighting to be in the top ten. The vibration made the bike even harder to ride but I soldered on to the finish but 16th place was very hard to swallow. We just had problem after problem but we kept hoping even after qualifying that we could pull something out of the fire.
At least we have no time to dwell on the result because I flew home from Chicago on Sunday and leave for Brno in the Czech Republic on Wednesday afternoon for the grand prix this weekend. I like Brno and even more important I think the bike will enjoy the grip and faster corners. It will be tough especially when see that Suter brought six or seven new chassis to Indianapolis for their riders. That's the level of opposition we are up against.
While Indianapolis was such a shocker the rest of the American trip was brilliant. The week before I went to Colin Edwards's Texas Boot Camp with Jorge Lorenzo, Ricky Cardus, Randy Krummancher and Azi Farni from the BBC. We stayed in the Blockhouse, shot guns and rode dirt bikes for a couple of days. It so reminded me of going on those school trips a few years ago. The difference was on this big kids school trip instead of doing all the boring stuff we were riding dirt bikes.
Before I went to the States I completed in the Triathlon at Milton Keynes and that was a real eye opener. I might think I'm fit but these guys are something else. I was pedalling along at 24 mph when the winner Peter Graves came past me like he was riding a motorbike and I was stood still.
On the subject of great athletes what a fantastic Olympic games. I was so lucky there was no grands prix and I was glued to the telly for two brilliant weeks. We may be a small Island compared to the rest of the World but we won 29 gold medals against the best in the World which was pretty cool.
I'm already thinking hard about Brno and trying to forget what happened at Indianapolis although in a strange way that will motivate me even more. It was a weekend to learn from and one to remember on a cold wet Oxfordshire winter morning when I'm moaning about having to get out there and train.
Bradley