Bradley prepares for the second part of his big adventure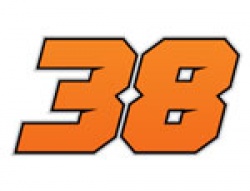 Posted on Aug 05, 2013 by Nick Harris
Bradley is taking a well earned rest in America after the first half of an incredible debut MotoGP™ season.
It has been a highly encouraging debut in the most demanding of all world championship arenas. Despite having to deal with a cracked scaphoid in his left wrist and a badly damaged little finger both which required surgery to heal, Bradley has finished sixth in two grands prix and amassed 51 points in the opening nine rounds of the 18 round championship. It's been a massive learning curve for the 22 year old especially after crashing out of the first race under the Qatar floodlights. His sixth place in the eni German Grand Prix at the Sachsenring was the highlight of his season because he finished under 30 seconds behind the race winner and championship leader Marc Marquez.
He now looks forward to the second half of the season starting at the Indianapolis Grand Prix on August 18 with renewed confidence and belief riding the Monster Tech 3 Yamaha.
Bradley:
"When I was racing in 125 and Moto2 I hated the summer break because I just wanted to continue racing but after nine MotoGP races both my body and mind need a well deserved rest. It's been a remarkable learning curve but we are really happy with my progress. At the Sachsenring I finished 25 seconds behind the winner Marc Marquez which was a really big plus because we'd set a target of 30 seconds for the second part of the season.
The second half of the season starting at Indianapolis is going to be tough with two batches of three back to back races. Right from the start I have to up my game and close that 25 seconds gap. I'm on holiday in America at the moment, continuing to prepare and I'll be more than ready when we return to the action at Indy. The plan is to get my batteries recharged for what promises to be the toughest and exciting three months of my career. I can't wait."