Bradley raring to go after the festivities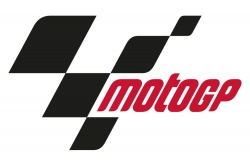 Posted on Dec 19, 2012 by Nick Harris
All Bradley Smith's thoughts and efforts will be firmly focused on training in preparation for the vital first 2013 MotoGP test session of the season as soon as the Christmas festivities finish.
Bradley has just five weeks to prepare for the three day MotoGP test session at Sepang in Malaysia. Following his first ride on the Monster Tech 3 Yamaha at the damp Valencia circuit in November the Oxfordshire rider has been waiting for the chance to ride the 2013 YZR M1 Yamaha before his MotoGP debut under the Qatar floodlights on April 7.
That chance comes on Tuesday 5 February at the 3.447 miles Sepang circuit. The team return to Sepang for the second official test three weeks later on February 28.
All the MotoGP teams will finish their test programmes at Jerez in Spain at the final three day test starting on March 23. The bikes and equipment will then be flown direct to Qatar for the opening grand prix of the 2013 MotoGP season.
There has been a couple of late changes to the 2013 MotoGP calendar. The opening grand prix in Qatar has been moved back a week to April 7, while the German Grand Prix at the Sachsenring will now be held on July 14.
2013 MotoGP Pre-season Testing Schedule
February 5/6/7 Sepang, Malaysia
February 26/27/28 Sepang, Malaysia
March 23/24/25 Jerez, Spain
2013 Season Testing Schedule
May 6 Jerez, Spain
June 17 Catalunya, Spain
Sept 16 Misano, Italy
Nov 12/13 Valencia, Spain