Bradley Smith confident Tech 3 bike will be podium challenger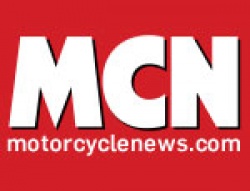 Posted on Feb 20, 2012 by George Penny
British rider Bradley Smith is confident the new Tech 3 Mistral 610 machine will be a serious Moto2 podium threat in 2012 after a positive and productive test in Jerez last week.
The Oxfordshire rider finished the test 0.8s away from the fastest pace to end in 10th position with a personal best lap of 1.43.0.
And while he had hoped to finish closer to the leading pace, which was set by Scott Redding, Claudio Corti and Takaaki Nakagami, Smith believes the new Mistral 610 will bridge the gap when the new season kicks off in Qatar on April 8.
Smith spent the majority of the Jerez test working exclusively on experimenting with a new chassis and swingarm that he first rode earlier this month in Valencia.
The 21-year-old, who will move to the Tech 3 MotoGP squad in 2013, told MCN: "My mechanics couldn't have worked harder or we could not have tried more things in Jerez.
"We literally tried everything possible with the bike during those three days and in the end I had to sit down for a couple of minutes because my head was spinning with so much information.
"The nice thing is we know our bike inside out now and there is no question about the direction we need to go. We had to clarify everything and then go in the right direction.
"We have got the boys going back to the workshop now and they've got four weeks to work on the bike before the final test but we are in pretty good shape and I am really happy with what we have seen so far.
"We've got a great base package right now. We just need to sit down and analyse all the data that we have taken from these last tests from myself and Xavier (Simon) and come up with a plan.
"We haven't even scratched the surface on suspension at the moment and we have just been playing with the new chassis and understanding where to put our base setting.
"We have still got so much to come but at least now we have a base I'm super-happy with."
Smith though admitted the gap of 0.8s to the leading bunch was a small concern but he added: "It is not nice to finish a test and see those guys 0.8s quicker and you are improving and riding well and some guy just disappears up the road. We know we have much more to come from our package but we don't know about the rest.
"If they've still got a lot more to find then I'm seriously worried! But racing is a completely different thing and I'm sure we will be there at the sharp end."
By Matthew Birt, Motorcycle News