Bradley Smith eager to assess new Tech3 Moto2 bike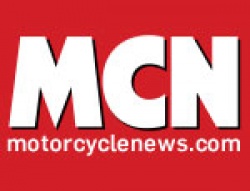 Posted on Feb 09, 2012 by George Penny
It might not be a revamp of Ducati GP12 proportions, but Bradley Smith is eagerly anticipating finding out whether a brand new Mistral 610 machine he will debut in Valencia is the bike to help him become a consistent Moto2 podium challenger in 2012.
The British rider will have an all-new chassis and swingarm to assess as the French-based Tech3 squad searches for the front-end stability performance enjoyed by rival frame manufacturers Suter and Kalex.
Smith tested a new frame and swingarm combination in Jerez before Christmas but speaking to MCN as he waited to board his flight from Gatwick to Spain late this afternoon, the 21-year-old said: "We've got another brand new bike rolling out tomorrow and I'm really excited.
"It is another evolution of what I rode in Jerez last year with the modifications to it that I wanted and the direction we're trying to follow. It is not a huge revamp but it is probably the same step from the 2011 bike and the one I tested in Jerez in November. It is no Ducati GP12 revamp but it is certainly a good step forward for us.
"Parts only arrived last weekend so the guys have been busy getting to build up the bike ready. I'm really excited to put in on track and see what the end result is and whether we've improved the bike once again.
"We're looking for more front stability more than anything else on braking and corner entry. We learned a lot of things in Jerez. That bike did a lot of great things from the rear end, which was our main focus.
"But now we need to start honing in on the front and seeing if we can improve that. Seeing the Suter and the Kalex go into corners, we still have room to improve.
"Jerez was a mega test for us and I was really happy with how that went, so I am hoping for a similar experience this week in Valencia. Having a brand new bike to play with adds even more to the excitement of being back on track."
By Matthew Birt, Motorcycle News