Bradley Smith Interview: Part 2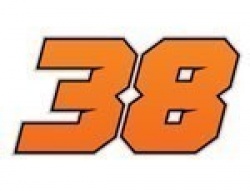 Posted on Oct 02, 2018 by George Penny
#team38 thank David Emmett for allowing permission to use this extract from his recent interview with Bradley Smith:
Bradley Smith is one of the most analytical and thoughtful riders in the paddock. So when we got the chance to spend the best part of forty minutes with the Red Bull KTM rider, we dived straight into the details. In part 1 of our interview with Smith, he talked about riders adapting to bike, and to the conditions, about learning to use the back brake as part of his riding, and about why he believes there are no Aliens in MotoGP.

In part 2 of our conversation, we got into how the series has changed since the switch to Michelin tires. Smith explains the differences between the Michelins and the Bridgestones, and how both the front and the rear behave differently. He gives his theory that the behavior of the Michelin rear is one of the reasons we are seeing more and more carbon fiber swingarms in MotoGP, and explains what effect the Michelin front and rear is having on rider body and arm position.

Smith also takes a hard look at his own attitude on a satellite bike, and how the closeness of the racing has now changed attitudes throughout the paddock. But we started off talking about throttle control, and managing rear spin.

Q: Everyone in this paddock has good throttle control. Is that sort of throttle control or that ability? You were talking earlier about flat track and the ability to manage the rear with the throttle. Is that something you don't really want to be doing? You want the bike to be doing, but if you can do it you can go faster?

Bradley Smith:
The most consistent thing will always be the bike doing it, because there's nothing better than the system. You can't do 5% throttle increase at 75% throttle. Which is all that the butterfly wants to actually give to the rear tire because it's already screaming that we're over-spinning. But it is interesting to see that more and more riders are going in that type of direction. Valentino says it's for fun. I don't believe him for one bit. There's a reason why he has decided to do dirt track and there's a reason why he goes and does like full days with it, and so on and so forth. I'm starting to believe more and more it is more about the understanding and more about the autonomous response in terms of legs, bum, back, hips, arms, throttle, to lack of grip. I think even more so now with the Michelins than in the Bridgestone era.

Q: Do they slide more? Do they move more?

Bradley Smith:
They don't hook up. They spin more.

Q: But is that more controllable?

Bradley Smith:
It means that you have to do more to make it grip, and you can make it grip as a rider. With Bridgestone it was kind of one of those things where it either gripped or it didn't, and it wouldn't matter really where you sat on the bike. It either did or it didn't. For me, the tire was hard, or there were certain parts of the tire that were hard. Whereas with the Michelin it feels like they spin more so you can do more with your body to make it actually grip and position and so on.

Q: They're also a little bit softer. They got a little bit more grip potential, shall we say?

Bradley Smith:
Yeah. There's a bigger difference between no grip and grip. It's like uncontrollable spin so away we go. Whereas with the Bridgestone it was more linear. It was spinning but always moving forward, whereas with the Michelin…
Original article courtesy of ©David Emmett / Motomatters.com