Bradley's Blog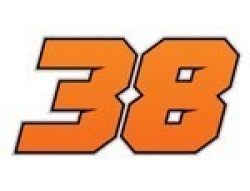 Posted on Nov 18, 2016 by George Penny
That dream of a factory ride finally happened on Tuesday after the grand prix in Valencia and I ended that first day with KTM with my head spinning and full of optimism.
There was so much to take in, but I've been positively pleased despite how many things feel so different. The engine is different, the chassis is tubular steel, and we're running different suspension – but it feels like a bike, and it has a similar character on the Michelins and reacts in the same way and logically.

We worked mainly on electronics the first day, because my riding style is quite different to test rider Mika Kallio. We roll through corners more instead of stopping and starting like in Moto2, and Mika doesn't mind the bike backing in as much and sliding because that's what he knows.
The good thing is that Pol and I went in a similar direction and positive feedback form it. We didn't try too much with the chassis; it was a case of trying as much with the electronics and trying to understand the character of the engine. The sound confused me the most – you don't really know where you are or what the traction control is doing – but it improved with every run.
Just over one and a half seconds off the front considering this bike still hasn't done half the kilometres of anything else out there is impressive. Pol and I are working on the same things, complaining about the same things, and doing the same lap times, which is really positive.
Absolutely the worst way to start my last weekend with the Monster Tech 3 Yamaha team because with the knee still recovering we already had a deficit I woke up on Friday morning not able to walk or eat. When your Chief Mechanic even questions that he should have sent you out on the track for the second practice session because he could not even see my eyes in the back of my head that's how bad it really was.
What I've through for the last 11 weeks from sitting on the side of the track in Germany with a shattered knee I can promise a bout of food poisoning was not going to stop me riding regardless of not being able to eat and very little energy. I was here for the team and all those people who'd put so much time, effort and passion to get me back to full fitness.

I wanted to give my team-mate Pol a run for his money in our final race for the team but I didn't quite have the pace or the fitness to do that but he knew I was around especially in the early laps. It was great to be where we should be in the top ten running with the likes of Cal Crutchlow and Pol because we have been the leading Independent Teams riders for the last few years.
It was not quite the fairy tale ending of my six year career with the Tech 3 team dreaming of riding into Parc Ferme with a podium finish but to be ninth back inside the top ten when I still should not be riding was very satisfying and a big thank-you to the team and all those people who'd put so much time, effort and passion to help my get back riding. Really I should still be back at home sitting on the sofa and doing my rehab but that was not the plan and I needed to get back to race in Japan at the start of the three flyaway grands prix.

It's a massive thank-you to my Dad and Dakota Mamola who gave up some much time to travel the World looking after me. It was tough for them to see a son and friend getting on a MotoGP bike knowing just how much pain I was in and the lack of flexibility I had in the knee. That first weekend in Japan was the toughest in terms of physically being able to actually ride the bike. I was scrapping my right leg everywhere and could not get my knee down properly. I gritted my teeth and lapped 11 seconds quicker in the race on Sunday than I did in that first Friday morning practice session. Things got better over the week and I was pleased with that eighth place at the Phillip Island race in Australia when I got over the shock of coming so strong towards the end of the race. The final race of that two week spell came just seven days later in the pouring rain at Sepang in Malaysia which came as a timely reality check of just how tough MotoGP racing is. In Phillip Island I didn't feel great and finished eighth while in Sepang I felt great and finished 14th. It just shows there is no right or wrong way in Motor Cycle racing and is what happens on Sunday that is important.

I so enjoyed being back in the MotoGP paddock and environment especially in Japan and then the good result in Australia. Sepang was great because I'd missed the frustration and just how muck racing can p…….me off. The anger and frustration on nearly being there but not quite making it. It made me realise just how I care.

I really want to go out on a high to thank the Monster Tech 3 Yamaha team for those amazing last four MotoGP years. It's not always been plain sailing. In 2013 and 2104 there were some big doubts if I could make it in MotoGP. Then after such a fantastic year last season I struggled in the early stages of this year and then was side-lined with the knee but I honestly believe we turned it round. We struggled in qualifying around 18th/19th and not getting into Qualifying two but we ended the season much stronger always fighting around that top ten area even with the injury. I've learnt a lot over the last 12 months which stands me in good stead for the adventure that lies ahead with KTM.