BT Sport hosts Media Track Day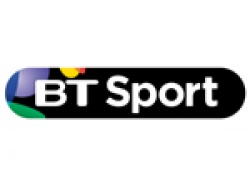 Posted on Aug 20, 2014 by George Penny
With the British leg of the MotoGP just around the corner (Sunday 31st August), Bradley was down at Silverstone on Tuesday for a BT Sport Media Track Day.
The event, hosted by BT Sport and Silverstone, brought together a host of riders, including Scott Redding and Bradley's former Yamaha team mate, Cal Crutchlow – All now working closely with BT Sport, whom have exclusive rights to MotoGP coverage.
Bradley and the rest of the team were in good spirits during a photo and video shoot for BT Sport, despite the cold winds certainly taking their toll on the riders. The boys soon warmed up though, when the bikes started and they got their leathers on and Bradley shot off with a number of media firmly gripping on to his back as they unleashed the bikes round the track. The opportunity to ride pillion was something of a rarity for the media who attended the day, but something they surely will not forget.
Bradley gave a handful of pillions before taking to interviews with regional, national and biking press. The focus of questions for Bradley were on the remainder of the season, where he sees himself placing and his expectations for next season. Interestingly, Bradley gave a great insight into the logistics and manufacture of his bike, commenting on weight and speed and the hope of securing a factory in the future.
The team of riders then went back to the track, filming promo shots for BT Sport's MotoGP show "MotoGP Tonight" and exclusive interview footage to air in the build up to the race at Silverstone next weekend.
BT Sport will show live coverage of the British MotoGP race, Sunday 31st August - coverage starts at 12:45pm.
You can visit the gallery here.