Buzzing after MotoGP debut!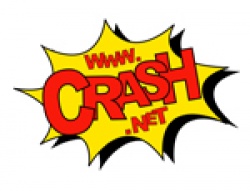 Posted on Nov 19, 2012 by George Penny
I'm still buzzing and what a feeling to ride such an unbelievable motorcycle!

After all the disappointment of last Tuesday and the rain, at last I got the chance I've been waiting for over a year for - and it was better than I'd ever dreamed off.

The Monster Yamaha Tech 3 YZR-M1 is amazing and, although I've only managed 16 laps on the wet track so far - [Update: With track conditions improving, Smith has since returned for further laps on the M1] - I got some indication of just what to expect in the future.

I was nervous and cautious as I left pit line on wet weather tyres and felt all eyes were focused on me but the bike was an absolute delight to ride.

It was a complete eye opener to ride a bike which incorporates so much technology and research. I found it fun to ride and of course there is so much to learn, but this was just two eight-lap sessions in the wet to get a feel of the bike.

The traction control and tyres were so different to anything I've experienced before. The power did not rip my arms off but it was very easy to lift that front wheel. Going down the front straight towards turn one I had a quick look at the speed indicator which showed 300kph which in Oxfordshire language is over 185mph - and fast!

Tuesday morning had been the biggest let down of my career but there was absolutely nothing I could do about it. The sun was shining at the circuit when my MotoGP leathers arrived on Monday and I was measured and weighed for the bike it really hit home what a big day this was.

I'd been waiting all year for this moment and the drizzle kept falling. They were the worst conditions possible and if the track was really soaking the team would've let me go out to get a feel of the bike. To say I was disappointed was an understatement but when the Yamaha factory team packed up and set off to Aragon I knew I was going to have to be patient.

Just to add to my frustration my name appeared on the official timing screens to have completed a few laps right at the start of the session when the track was dry.
Former World Champion Loris Capirossi went out on my Yamaha and completed a few laps. His times would have been pretty impressive for a MotoGP rookie but it was Loris and not me out there. He told me the bike was fantastic which made me even more impatient to have a go.

My final race for the Tech 3 Moto2 team, on Sunday, certainly was not the way I wanted to finish my Moto2 career and say thank you to the team.

We struggled all weekend setting up the bike both in the wet and the dry on the new surface. We tried all we knew to sort out the grip problems but we went completely in the wrong direction.

The result was my worst qualifying of the season down in 22nd place. I just had no feeling on the bike and knew what a tough race it was going to be on the difficult surface and at a track where overtaking, especially off the racing line, is so difficult.

I had problems with grip on the sighting laps and on the grid my Crew Chief Tom and myslef hoped it might be down to the new tyres but it was not. The bike was sideways through the first three bends and I just had to grit my teeth and get on with it rather than crash.

I was so disappointed to finish out of the points and drop to ninth in the World Championship but it will not take away some great memories of the last two years with the team. We have had some great times together and I have definitely learned a lot.

I know we have made the Mistral 610 more competitive than it was when I joined in 2011. It was such a shame we did not get the results we anticipated this season but a massive thank-you to the team for the last couple of years.

Finally congratulations once again to Danny Kent for the brilliant win in the Moto3 race and I have certainly left the Mistral 610 in good hands with Danny and Louis Rossi joining the Moto2 team next season.

They are joining a great team and I'm sure will come up with the results.
Bradley