Character Building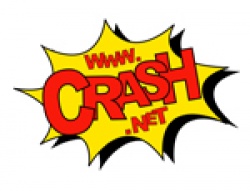 Posted on Jun 08, 2012 by George Penny
People keep telling this season is all about character building. I'm sure they are right but it's all very frustrating and definitely not a great deal of fun at the moment. Without a doubt it's the toughest period of my grand prix career but we will get through it. I've come back from injuries in my motocross days and with everybody working so hard to get the bike more competitive we will turn the corner. When the season is going well you just breeze through it. This year after just five races it feels like we have been racing for five seasons.
When the results are not going my way I will always try to pick out the positives. Grand Prix Motorcycle racing is all about results but it's important to understand why they are not coming. Finishing 12th in Barcelona at the weekend was so disappointing, especially with the next round my home grand prix at Silverstone. However there were some positives to work on before my most important race of the season.
Spanish rider Jordi Torres replaced the injured Xavier Simeon in our Tech 3 team and it was good to hear what he thought. I was starting to worry that both myself and Xavier may be becoming a little bit stagnant with our thoughts about the bike but Xavier agreed with everything we had been saying. He is riding with a Suter frame in the Spanish Championship and so it was a good comparison. We all agree the bike is really good on the brakes and entering the corner but it's coming out where we have the problems with the exit and top speed. I wish Xavier a speedy recovery and also congratulations to Jordi who did a great job adapting to a new bike and the Dunlop tyres. We hope to have some new parts to help with the aerodynamics at Silverstone which should start to solve the problems.
Former 250 cc World Champion Olivier Jacque came to Barcelona to help. He went out to many different parts of the track to look at the problems first hand. His advice was great input for both me and the team. I've also been having a real good look at myself and have been going out on the track during MotoGP practice to look in from the outside and also get an idea what to expect next year. Everybody wants this project to work and I want to leave Moto2 at the end of the season leaving a competitive Mistral machine with my stamp on it.
The Tech 3 team could not work harder for me and they are just as frustrated as the rider. For instance the Tuesday before Barcelona they organised a test for me and Jordi at Ales in France. They left the workshop at 5.00 am ready for the start of the test at 9.00. We finished at 17.00 and they packed up, loaded the truck and drove straight to Barcelona to set up for the grand prix.
The build-up to Silverstone is always busy but on Friday I'm going to the Isle of Man to watch the Senior TT and also ride the 37 3/4 miles track in the parade lap. I can't wait and I've got the fingers crossed the rain stays away. I went a couple of years ago to watch but the rain postponed the races. This time I'm riding my 600cc road bike in Monster livery in the parade lap and it will be great to get away for a couple of days just to enjoy the bikes and also appreciate those amazing TT riders.
On Wednesday I'm at the media launch of the British Grand Prix overlooking the Olympic village in London which should be interesting. In the afternoon I have a Tissot personal appearance event in the Westfield Centre once again next to the Olympic village and so I should be feeling pretty patriotic by the time we arrive at Silverstone.
I arrive with mixed feelings. So excited to be riding in front of the patriotic home crowd at such a great circuit but disappointed with the season so far. Last year I finished second in the rain but I must be honest to think I will not be hunting a podium finish this time. Breaking into that top ten will be a step forward although who knows with that amazing British support. I promise you it will not be through lack of effort by me and the team who know what it means to me riding at my home grand prix.
Take the positives and remember last year – second place in the race after a rubbish qualifying session.

Bradley