Crazy Times!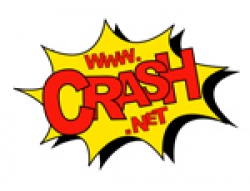 Posted on Sep 21, 2011 by George Penny
These are really crazy times for a 20 year old after a surreal 21 hour day on Sunday. I got up with the sun just coming up outside my Aragon hotel and it was nearly time for it to reappear when I got home to bed in Oxfordshire on Monday morning. In between I'd fought through to sixth place from the fifth row of the Moto2 grid in Spain and announced that I will be joining the MotoGP World Championship in 2013.
I just can't tell you just how happy I am to be offered a three year deal by Tech 3 which is almost unheard of in grand prix motorcycle racing. The faith the team and their owner Herve Poncharal have shown in me just makes me even more determined to thank them with a third place in the Moto2 Championship this year, a big Championship challenge next year before that 1000cc Yamaha gives me the opportunity to race against the very best riders in the World in 2013 and 2014.
It's hard to take in all in one go. I never thought I'd start a grand prix but I did in 2006. I never thought I'd finish on the podium, never thought I'd win a grand prix, never thought I'd challenge for a World Championship, never thought I'd ride in Moto2 and never thought I'd finish on the Moto2 podium and challenge for third place in the Championship. Finally I never thought I'd get the opportunity to ride in MotoGP. It's all a bit scary.
The decision to stay in Moto2 was one of the hardest of my life but I believe that together, we can be fighting at the front from the start of next season and pushing to challenge for the Championship. Now the deal has been announced all our thoughts and efforts will be 100 per cent focused on the final four grands prix of the season and developing the bike for next year, It will be a tough fight for third with the likes of Andrea Iannone and Alex De Angelis going well in the last two races but I was pleased with my race on Sunday after qualifying had gone badly.
I crashed in the Saturday morning practice. I just slipped off but the bike slid then got caught on a ripple, took off which caused a lot of damage when it landed. We could not fully fix it for qualifying which meant I started from the fifth row down in 15th place. The team worked all night rebuilding the bike from zero and fitting a new engine and in the morning warm-up I knew they'd done a brilliant job but I needed a good start. I got boxed in and on the back straight on the first lap there where 17 riders in front of me and I knew it was going to be tough – which it was. As I was overtaking people I kept thinking this might be the last one but I just put my head down. It was definitely a crazy battle but really good fun. There were a lot of close moves and I loved every minute of it. It was something that I haven't done for a while and holding my own in a tough fight is something I've been told I'm no good at, so I put a few things straight this weekend. It was a great fight and finishing sixth was a good result after all the problems and once again thanks to the team.
The week before I completed in the Valencia Triathlon which was a great event. I managed some laps on the Formula One track on the push bike in the competition. I finished fifth in the under 23 class and 85th overall and really enjoyed it. This Sunday I'm going to Silverstone for the British Superbike Championship which is producing some great racing and I hope to meet plenty of you there.
Then it's that long flight to Japan for the grand prix in Motegi a week on Sunday. I'm excited because I like the circuit and I've finished on the podium. The grand prix was scheduled earlier in the year but following the tragic events including the earthquake and tsunami which followed the grand prix was postponed. There has been a lot of discussion about going to Japan but I'm not only looking forward to racing there but also to show support and condolence to all the people who have suffered after such a tragic time for the Japanese people.
Bradley