Cycling Plus Magazine - Bradley Smith Interview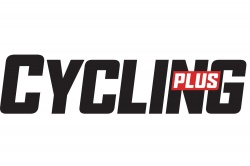 Posted on Jan 23, 2016 by George Penny
Bradley was interviewed by Mark Bailey for the January issue of Cycling Plus magazine and discusses meeting Mark Cavendish, how he uses cycling as part of his training and how he's a sucker for Dura Ace Di2 gear shifters!
Cycling Plus is available from all good newsagents and online www.immediate.co.uk
MotoGP riders are all serious cyclists too
"I am based in Oxford and Andorra and I normally ride four times a week to stay fit. During a 45-minute MotoGP race my heart rate is about 180-190bpm and I can lose two litres of sweat. Cycling is perfect for training because it's low-impact; our bodies take enough of a battering anyway."