Excitement ahead of MotoGP debut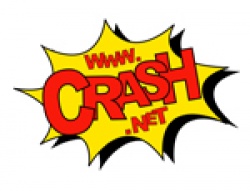 Posted on Nov 01, 2012 by George Penny
I may have just returned home from a 25-day trip but already I'm excited about the awesome weekend to come at Valencia, which is at last so close.

I'll have my final ride on the Tech 3 Mistral Moto2 bike in the race and then that first ride on the Monster Yamaha Tech 3 MotoGP bike, at a circuit where I won my last grand prix.

It's enough to even make the jet lag bearable after the long flight home from Australia.

We certainly underachieved in the three races away in Japan, Malaysia and Australia but it could and perhaps should have been so very different.

At Motegi in Japan it started and ended badly but the bit in the middle was really good. Just two laps into the first practice I crashed and banged my head harder than I've ever done before. It's the first time I've ever had concussion and it certainly felt strange.

Just a couple of days earlier I'd visited the Shoei helmet factory and I put their products to the test in the crash, which seemed to have the desired affect because I was flying after that in the next two practice sessions. Perhaps I need a bang on the head every weekend!

I was right up with Marquez and co. but in qualifying I had a dodgy tyre, which vibrated so much I thought I was on a motocross bike. I still qualified on the third row and really fancied at least a podium, especially after hearing the national anthem following Danny Kent's brilliant win in the Moto3 race.

Congratulations to Danny on a fantastic weekend which really inspired me but it was not to be.

On the sighting lap the bike felt a bit strange. I thought it might be me, but it was not. From the start I was having trouble with the engine braking and on lap four the engine locked up. I could not bear to watch the race from the pits and so hopped on my pushbike for a tour of the Motegi complex while the others got on with the racing without me.

In Malaysia at Sepang I decided to reverse the process on Friday. A good opening practice session in the morning and the big crash in the afternoon. I tried a different line which was just not there and which resulted in a broken big and number four toes on the left foot.

It made gear changing painful for the remainder of the trip but I qualified on the second row and was second fastest in the morning warm-up.
Then the heavens opened and I thought I had a really good chance of big result but the wet weather set-up on the bike just did not give any grip. I've never raced in conditions like it towards the end of the race, which was eventually red flagged. It was a case of damage limitation and eighth place with everybody struggling for grip.

I played the injured foot card when my team-mate Xavier Simeon beat me karting in Melbourne before we drove down to Phillip Island for the Australian Grand Prix.

We thought after Japan and Malaysia that the bike would be good down there, but we had to turn it upside and really struggled all weekend. I saved my crash until Saturday afternoon qualifying. I was just pushing too hard on the softer tyre on my out lap and down I went.

It was my misjudgement and I felt a right numpty although no more toes got broken and no big bang on the head this time.

I put all I could into the race but 12th place and 36 seconds down on the winner Pol Espargaro was not the plan. I just wanted to finish the race and go home. At least I held onto seventh place in the Championship, but Tito Rabat is just one point behind and so a good result in Valencia is vital.

It may be our last Moto2 race in Valencia but we are still planning some changes to the bike especially after the experience in Phillip Island. The track has been resurfaced which should make it even better than normal.

Then it's on to the MotoGP test.

I've known about it for over a year, but suddenly it's less than two weeks away. I had my MotoGP leathers all sorted in Australia which made me realize just how close I am to riding the MotoGP bike for the very first time.

A weekend at home and then Valencia where the next chapter starts in my career. I can't wait...
Bradley