FIM MotoGP™ World Championship race durations to change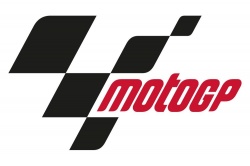 Posted on Feb 13, 2018 by MotoGP™
The number of laps in MotoGP, Moto2 and Moto3 races are to be adjusted to ensure greater parity in race duration.
Race distances in the FIM MotoGP™ World Championship will be adjusted from 2018, with a two-year transition beginning this season before final changes come into force in 2019. This is to ensure that races have a similar duration at each venue on the World Championship calendar, enhancing event organisation and aiding television broadcasters to better structure race day programming.
Due to the limitations of regulations regarding fuel and engine usage in the premier class, it is not possible to increase the distance of some MotoGP™ races and decrease the distance of others. Therefore, to achieve the objective of less variation in race duration, seven MotoGP™ races will be shortened, beginning in 2018. The Americas GP, French GP, Catalan GP, Czech GP and San Marino GP will be one lap shorter, with the Spanish GP set to shorten by two laps and the Valencia GP by three. These changes are final.
In Moto2™ and Moto3™, however, there are two stages in order for manufacturers to prepare. This year, changes will be largely the same as in MotoGP™ as Moto3™ races at the Americas, Spanish, Catalan, Czech, Aragon, Malaysian and Valencia GPs become one lap shorter and the Moto3™ French GP is shortened by two laps. Moto2™ will see the Americas, French, Catalan, German, Czech, San Marino, Japanese and Malaysian GPs shorten by one lap, and the Spanish and Valencia Grands Prix will have two laps fewer in 2018.
In 2019, there will be a bigger reduction in race distance in both the Moto2™ and Moto3™ classes. MotoGP™ races will not be adjusted further.
In addition, there is a further update to the MotoGP™ regulations for 2018: if a Red Flag is shown after 75% or more of the race distance has been completed, the result will be declared. This does not change the existing regulations in Moto2™ and Moto3™ in which two thirds of the race distance must be completed in order to declare a final result, and is aimed at increasing safety for riders and fans.