First home race for Aprilia in Misano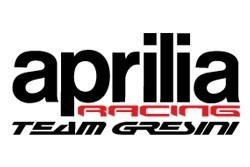 Posted on Sep 10, 2020 by Aprilia Racing Team Gresini
The MotoGP circus is preparing for its second "double header" of the season. After the two rounds in Austria, the Misano World Circuit Marco Simoncelli will be hosting World Championship GP Motorcycle Racing for two consecutive races.
This means that Aprilia will be playing on their home pitch, on one of the tracks where they were able to conduct tests with the revamped 2020 RS-GP. Besides the new asphalt, which will have to be put to the test during a race weekend, the fans will also be returning to the grandstand, albeit limitedly in observance of the anti-COVID regulations.
Aleix and Bradley have already taken on the first part of a demanding season, busy developing a new and promising project which, however, needs to rack up the miles on the track. The effects of the pandemic, which actually interrupted this process after the winter tests, forced the team and riders into overtime. Misano could very well be the right forum for a well-deserved reward.

Bradley Smith:
"The testing we did on this track could potentially give us a slight advantage. This is Aprilia's home race and it is on a circuit where the RS-GP has historically performed well. I can't wait to get back on the track. We have worked hard up to now trying to make up for the time we lost at the season start. We did well on our 'homework', but this is the time to take a step forward in terms of performance. The new project certainly has the potential to do it."