Herve Poncharal (Tech 3 MotoGP) - Q&A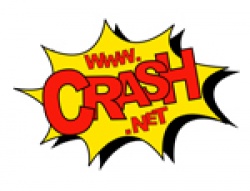 Posted on Nov 01, 2013 by George Penny
An exclusive interview with Monster Yamaha Tech 3 team principal Herve Poncharal, the first part of which focuses on the team's fortunes in MotoGP this season with top satellite rider Cal Crutchlow and rookie team-mate Bradley Smith.
Crutchlow will move to the factory Ducati team at the end of this season, with Moto2 world champion Pol Espargaro joining Smith for 2014.
Crash.net: Tell us about Cal's time as a Tech 3 rider?
Herve Poncharal: Last year Cal clearly made a big step compared with 2011. I think Cal used the winter break before 2012 to analyse and understand what went wrong in 2011 and Dovi was also important as a team-mate.

Dovi was the lead rider last year in terms of points and podium finishes. But Cal was very close and for sure the strength of the team was the two of them pushing each other and scoring big points.
I think Cal learnt a lot from Dovi - how he worked, watching him, access to all the data - and Cal pushed Dovi, so they both helped each other in a way.

When it is your team-mate you have 'no excuse'. You've got to do it. When it is the same brand but a different team, you can think 'different treatment, different technical crew - different something'.
Then Dovi left [for Ducati] and I knew Cal was going to be the lead rider in the team this year. But would Cal be able to cope with that? Would he be able to still improve?

Crash.net: Without having someone to push him as hard...
Herve Poncharal: This is what we were thinking during the winter break. But as soon as we arrived for the first pre-season test at Sepang we could see that Cal was even better.

Although he had a massive improvement from '11 to '12, we weren't sure if they would be another improvement for '13. But there definitely was. This year he has been a better MotoGP rider than last year.

Crash.net: In what ways?
Herve Poncharal: Cal was much more sure of himself. Working better with the team, clearly. Having less question marks about 'what can I do?' You know, winter testing is only testing, but it is important to position yourself. Everyone has new bikes and a fresh spirit, because they have recharged their batteries and bodies.

In every sport, but especially in our sport, the mental approach is very important. From the very first test at Sepang Cal could see he was very fast. He was very close to Lorenzo and Rossi and that gave him a big boost. And from that moment he has been really good.

We could see that he is a better MotoGP rider in every department. The way he works with the team, how he understands - and this is what he was lacking when he first came from Superbike - how important it is to set-up the bike properly.

Because this is something quite different to Superbike. You have a lot more things to work on here. You cannot fight against these bikes. You have to have the bike that is doing what you want it to do.
And technically, Cal is quite a clever guy now. This is why Ducati taking Dovi last year and Cal this year I think is a good move for them. Because clearly both guys are fast - it's not enough at the moment, as we can see with Dovi - but also technically they are quite good.

I hope Ducati appreciate the work we have put in with these two guys!

Crash.net: As well as Dovizioso, Tech 3 has worked with riders like Ben Spies, Colin Edwards, Marco Melandri - what stands out most with Cal?
Herve Poncharal: Cal is incredibly fast over one lap. Of all the guys, that stands out. Straight out of the box. It doesn't matter - as at Silverstone when he was really in a lot of pain and with not so much confidence, or at Sepang when the whole weekend was not easy. Bang! At these two grands prix he was still on the front row.

The pole time he did in the Czech Republic was really impressive, a new lap record. And of course he got a lot of poles in Superbike also.

Cal has an exceptional talent. It doesn't matter how good or bad the set-up is. How much he likes or dislikes the track, the weather or his body condition. When he goes out with a fresh tyre for a one-lap dash in qualifying he is very fast and I would say almost unbeatable in that situation.

The other riders can do a fast lap, but only after a good weekend when everything worked well and they have improved in every session. But with Cal it doesn't matter how the weekend started. He is an exceptional qualifier.

In terms of his characteristics - Bob Moore, his manager, told me 'you cannot imagine how insecure Cal is'. Cal is the most insecure guy I've ever worked with. From the outside Cal looks like a 'loud' man, but for Cal it is very important to have a team like a family around him. To work with people on a long-term basis and he needs to trust the people around him - everybody does, but maybe Cal a little bit more - and he likes long-term partnerships. This is very important for his balance and his mind.

Crash.net: Only Dovi has taken more MotoGP podiums (six) in a season for Tech 3 than Cal. Cal has six in total, plus the two pole positions. Would you say overall Cal has been Tech 3's best rider?
Herve Poncharal: It is difficult to say who has been the best. We have had a lot of riders - maybe 30 or more - but when we retire, for the whole team, Cal is going to remain a special guy. If we have got maybe four or five names to remember out of all our riders, Cal will have a special place and he will be part of this top group.

It is difficult to say who is better, in between different years and bikes. But Cal is clearly somebody who has brought us a lot of very good results. Colin [Edwards] and Ben [Spies] both had two podiums in a season with us. Cal has four podiums this year - so really strong results, that have also helped us to have a lot of coverage and please our sponsors.

But outside of the results, the way he has integrated with whole group. The way he has been so good to talk to everyone - sponsors, fans or media - about the team. This has been very important for us.
You know, when Cal called me from California during the summer break to say he would be leaving [for Ducati]. I was the first one to be called by him. There was a lot of emotion on both sides of the phone.

Because at the end of the day this is a sport, linked to business. You know it is part of the game to change bike, sponsors and riders. But I am, and Cal is also, quite a sentimental guy. We are feeling that now the end is coming - and we don't like it. But c'est la vie.

Crash.net: How do you see the situation for Cal at Ducati next year?
Herve Poncharal: First thing is he is now a much better MotoGP rider, as I said. He has much more experience and for sure he will be less lost than he would have been three years ago. Second thing is he is going to take his crew chief Daniele Romagnoli with him [from Tech 3]. He has worked with him for three years - all his MotoGP career has been under Romagnoli's guidance.
Also I think it will be good for him to restart working with Dovi, whom he enjoyed a good relationship with. I don't want to say they liked each other a lot, because no riders really like each other, but I think they will push each other like before. I'm sure Cal is looking forward to that.

Crash.net: Just starting his Tech 3 MotoGP career is Bradley. It's not easy for him being alongside a rider with Cal's success. What are your thoughts on Bradley's rookie season? Has he done what you hoped he would?
Herve Poncharal: We first signed Bradley for Moto2 in the winter of 2010-'11. And straight away when he started in Moto2, he was doing really good. He got three podiums in a row and after Mugello, mid-season, he was third in the championship right behind Bradl and Marquez.

So he did incredibly well. The second part of the year was a little more difficult, maybe pushing a bit much and crashing. Anyway it was a really good year in 2011. In 2012 the expectation was so high. It was a good year, but a bit disappointing only because we had such high hopes after '11.

Then the plan was MotoGP for 2013 and 2014. I have been criticised so much about that decision. So many people who know everything! It is always the same; there are so many 'Mr I know Everything' around the paddock that at some stage you don't listen any more. But I have to say I have been very pleased. Not only has Bradley matched our expectation but he has been doing better than we were expecting.

Everyone is in a way laughing at the Ducatis at the moment - they are behind, but they are not that far behind. They are far from ridiculous. It is a factory bike and Nicky and Dovi are fast riders. I believe Bradley has been doing a job, most of the time beating them. At Sepang he was almost a second a lap quicker.

Bradley is tenth in the championship, he has done top six in qualifying and in the races. Honestly it is difficult to say because I was going to tell you, 'in MotoGP you need a year to learn, then to show'. Now we have Marquez who is proving us wrong! But let's forget about Marquez because, I don't want to say Marquez is ET, because he is human, but he is a phenomenon.

But for me Bradley in year one has done a really good job. Bradley is so dedicated, focussed, involved and willing to succeed. Doing everything, every single day of the year focussed on only one target, which is improving in MotoGP.

So I'm happy. For sure he is a completely different character than Cal. Cal is like fire. Bradley is a lot quieter, although he is very good at PR activities.

Crash.net: What do you expect for Bradley next year, alongside Pol?
Herve Poncharal: Next year will be very interesting for Bradley with Cal leaving the team. Clearly Cal this year was by far the leader. Bradley was the rookie coming here to learn. They got on quite well together and Cal helped quite a lot, anytime he could.

Cal leaving the team for Bradley is going to be like 'father is leaving'. Next year will be Bradley's fourth year with Tech 3, so we know each other quite well. He has spent a big part of his career with his, and is a strong Tech 3 rider.

Bradley will be with a rookie [Espargaro], who is very fast we know, who looks like he will be world champion [interview conducted in Australia, race before Espargaro was crowned]. They are almost the same age. Very similar profile. They rode together in 125 and Moto2

So I think it is going to be a very exciting and interesting year, because each of them think he is going to be in front of the other. So they will push each other a lot. I don't think they are going to be big friends. They are not already.

I wouldn't say anything about who is going to be in front, but I think a lot of people have already understood that Bradley's potential is very good. It's going to get better and I think Pol understands that it will not be easy to be in front of him.

It's difficult to say if we will be doing some podiums or not, but anyway there will be a strong fight inside the team. Sometimes it will be quite sense and maybe difficult to handle, but this is what racing is about, pushing each other inside the team.

Last year Dovi was the leader and Cal was learning. This year Cal is the leader and Bradley is learning. Next year it will be very tense. A bit like when we had Olivier Jacque and Shinya Nakano. It's going to be interesting and I think Bradley is looking forward to the challenge.

Crash.net: With Daniele moving to Ducati with Cal, have you decided who will be Pol's crew chief?
Herve Poncharal: There are some habits in our paddock which I don't always support. The strength of your team, or a company in general, is the staff. The human factor. And what makes a good or bad company is the people inside.

I think we have the oldest team in the MotoGP paddock, by far. So I've been here for quite a while and some of my guys have been here for 25-30 years with me. So I think they are doing an okay job and Yamaha is always telling me 'keep your guys, because we're happy with your team'.

So I find it a little bit strange that riders, especially young riders, bring their friends with them. I don't think this happens in any other motorsport. When you join a team, it is because you think it is successful and what makes a team successful is the human factor.

So when Daniele decided to follow Cal, Nicolas Goyon, who is the data guy working with Daniele for three years - he is going to be upgraded to crew chief. So Nicolas is going to take Dani's job, but he is ready and Yamaha support it 100 percent. Then to replace Nicolas, I'm going to take the data guy from the Moto2 team.

Crash.net: That's a great motivation for the guys in the team, to see that they can move up...
Herve Poncharal: Yes. And I think this is important. All my guys are working really hard. I'm thankful to them and I need to show sometimes that when there is an opportunity 'that's for you'. Because what about Nicolas, who has been here for a long time and is ready to move on, what would have been his reaction if I had taken someone coming from outside? He knows Yamaha, he knows the team, he is the best person for the job.

In parts two and three Poncharal talks about the Tech 3 Moto2 team and, as president of teams' association IRTA, the general health of the grand prix world championship.