HJC Helmets Grand Prix of France 2017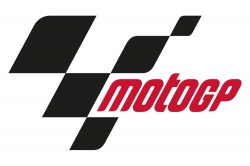 Posted on May 15, 2017 by Nick Harris
ROUND FIVE 2017 MotoGP™ WORLD CHAMPIONSHIP SUNDAY 21ST MAY
Gloucestershire's Scott Redding returns to a scene of triumph when he arrives at Le Mans for the HJC Helmets Grand Prix of France on Sunday. Four years ago Redding won the his first Moto2™ race at the 2.600 miles Bugatti circuit which uses the same start and finish area as the legendary 24-hour circuit.
It's been a good circuit for British riders although there have also been too many crashes around this short demanding track that always produces close racing. Isle of Man – based Midlander Cal Crutchlow finished second in the MotoGP™ race the same year. Ten years ago Bradley Smith took his very first grand prix podium when he was third in the 125cc race.
Roll the clock forward to this season and Crutchlow's crash in the previous round at Jerez spoilt what had been a great start to the season. Riding the LCR Honda, he'd finished third in Argentina and fourth in Austin before the Jerez fall which dropped him to seventh place in the championship six points behind local hero Johann Zarco who will receive massive support in the 28 lap race on Sunday.
Redding, riding the Octo Pramac GP16 Ducati, has dropped to 11th place in the championship after disappointing results in the last two races after such an impressive start to the year that saw him fourth after the opening two rounds. Oxfordshire's Bradley Smith has made good progress on the new Red Bull KTM. In just their fourth grand prix he picked up two World Championship points in 14th place.
Lincolnshire's Sam Lowes, who finished fourth in the Moto2 race from second on the grid two years ago, is close to his first MotoGP World Championship points. He was 16th at Jerez riding the Gresini Aprilia.
Scotsman John McPhee will be looking to bounce back after such a disappointing Moto3™ weekend at the previous round in Jerez. The British Talent Honda team rider crashed out fighting to make up places after poor qualifying. He dropped to fourth in the championship after finishing second in the opening two races.
The 2015 Moto3™ World Champion Danny Kent returns to the class as a wild-card entry for the Red Bull Ajo KTM, team and is replaced by Tarran Mackenzie in the Kiefer Racing Moto2™ team.

Makenzie replaces Kent in Moto2
British Supersport Champion Tarran Mackenzie will replace Danny Kent on the Kiefer Racing Suter for the remainder of the Moto2™ World Championship season. Twenty-one-year-old Mackenzie has won the opening six races of this year's British Supersport Championship after winning the title last year. He is the son of former 500cc World Championship podium finisher and British Champion Neil Mackenzie and makes his debut at Le Mans on Sunday.
Kent, the 2015 Moto3™ World Champion, has struggled on his return to Moto2 and returns to the Moto3 World Championship as a wild-card entry for the championship winning Red Bull Ajo KTM team at Le Mans.

Did you know?
• Le Mans has hosted a grand prix event on twenty-nine previous occasions, including the Grand Prix "Vitesse du Mans" in 1991, which is the only year that two grand prix events have been held in France in the same year.
• Le Mans was first used for a grand prix event in 1969, when the 500cc race was won by Giacomo Agostini, who lapped all the other riders in the race on his MV Agusta.
• This is the 18th successive year that the Le Mans circuit has hosted a motorcycle grand prix event, starting in 2000.
• In addition to Le Mans, there have been seven other circuits that have hosted the French GP (the figure in brackets is the number of times each circuit has hosted the French Grand Prix): Paul Ricard (13), Clermont-Ferrand (10), Nogaro (2), Reims (2), Rouen (2), Albi (1), Magny-Cours (1).
• Since the introduction of the four-stroke MotoGP™ formula in 2002, Honda have had seven wins at Le Mans, the last of which was three years ago with Marc Marquez.
• Yamaha have also had seven MotoGP wins at Le Mans, including for the last two years with Jorge Lorenzo.
• Last year at Le Mans, Lorenzo crossed the line 10.654 seconds ahead of Valentino Rossi; Lorenzo's largest margin of victory in a dry MotoGP race
• Chris Vermeulen took his single MotoGP win at Le Mans in 2007 riding a Suzuki. Prior to Maverick Viñales winning at Silverstone last year, this was the only GP victory in the four-stroke MotoGP era for Suzuki. Viñales finished third at Le Mans last year - the first MotoGP podium for Suzuki since Loris Capirossi was third at Brno in 2008.
• The best results for Ducati at the Le Mans circuit are second place finishes for Loris Capirossi in 2006 and Valentino Rossi in 2012.
• The only non-Spanish rider to win a MotoGP race at Le Mans in the past eight years is Casey Stoner in 2011.
• There have been five GP wins at the Le Mans circuit by French riders: Jean Aureal won the 125cc race in 1969, Guy Bertin the 125cc race in 1979, Patrick Fernandez the 350cc race in 1979, Mike di Meglio the 125cc race in 2008 and Louis Rossi the Moto3 race in 2012.
• The best result by a French rider at Le Mans in the MotoGP class is 4th by Olivier Jacque in 2003. French riders twice finished on the podium in the 500cc GP class at Le Mans; Raymond Roche was second in 1985 and Christian Sarron third in 1987.
• Of the fifteen MotoGP races held at Le Mans, nine have either started in wet conditions or rain has started during the race. The only years that the MotoGP race at Le Mans has been run under full dry conditions are: 2004, 2010, 2011, 2014, 2015 and 2016.
• The seven Moto2™ races that have taken place at Le Mans have been won by six different riders: Toni Elias, Marc Marquez, Tom Luthi, Scott Redding, Mika Kallio and Alex Rins. The only rider to have more than a single Moto2 win at Le Mans is Tom Luthi, who is also the only previous Moto2 winner at Le Mans still competing in the class.
• None of the seven previous Moto2 races at Le Mans has been won by the rider starting on pole position.
• The five Moto3™ races that have taken place at Le Mans have been won by five different riders: Louis Rossi, Maverick Viñales, Jack Miller, Romano Fenati and Brad Binder. The only one of these victories not on a KTM machine was the win by Louis Rossi in 2012 riding a FTR Honda.

In form Pedrosa blasts into Le Mans
The in form Dani Pedrosa blasts into the Le Mans circuit on Sunday where he has won grand prix races in all three classes. The Repsol Honda rider totally dominated the Spanish Grand Prix a couple of weeks ago and arrives at the 2.600 miles Bugatti circuit just ten points behind MotoGP™ Championship leader Valentino Rossi. Pedrosa has won four times in Le Mans and is one of the three winners in the opening four races of 2017.
Thirty-eight-year-old Rossi may not be a winner yet this year but despite major tyre problems in the Jerez heat still leads the way by a slender two points going into the 28 lap race on Sunday. The Movistar Yamaha rider has finished second at Le Mans in the last three years and breathing down his neck is team-mate Maverick Vinales who won the opening two grands prix and his first ever grand prix at Le Mans, the 125 cc race in 2011. World Champion Marc Marquez has bounced back to form with an Austin victory and second in Jerez. The Spaniard trails Rossi by just four points but has a mixed record at Le Mans with Moto2 and MotoGP wins but also numerous crashes.
Just ten points separate the top four riders in the championship but the dark horses on Sunday will be Jorge Lorenzo riding the factory Ducati and Frenchman Johann Zarco riding for the French Monster Tech3 Yamaha team. Lorenzo, who finished third at Jerez in just his fourth grand prix for Ducati, has won five MotoGP races at Le Mans in the last eight years and has led every lap for the last two years. Double Moto2™ World Champion Zarco will receive massive support from the 100,000 crowd on Sunday after a fantastic start to his MotoGP career. After crashing out on his debut while leading in Qatar he secured two fifth places and in Jerez was fourth - what better place than Le Mans to secure that first MotoGP™ podium?
He will be joined on the grid by another Frenchman with 2014 World Superbike Champion Sylvan Guintoli replacing the injured Alex Rins to join Andrea Iannone in the Ecstar Suzuki team. Watch out for Andrea Dovizioso in qualifying where he grabbed front row starts every year between 2011- 2015.
Alex Marquez, younger brother of Marc, blew the Moto2™ World Championship wide open with his first class victory in Jerez. His EG 0.0 Marc VDS team-mate Franco Mordbidelli crashed out after winning the opening three races and saw his lead slashed to 11 points by the consistent Tom Luthi. The Swiss rider loves Le Mans having won two Moto2 races and a third on Sunday would put some real pressure on Mordbidelli who appeared to be running away with the title chase. Five points behind Luthi is the impressive Miquel Oliveira on the new KTM with Marquez moving into fourth place after his Jerez win.
Romano Fenati is the man to watch in the Moto3™ class. The Italian returns to Le Mans where he won two years ago. Following his second place in Jerez behind Spanish teenager Aaron Canet, he trails championship leader Spaniard Joan Mir by nine points. The consistent Jorge Martin is third just a further six points adrift with John McPhee dropping to fourth after his Jerez crash. Keep an eye on the 2015 Moto3 World Champion Danny Kent who returns as a wild-card entry for the Red Bull Ajo KTM team after a disappointing season in Moto2.
Television Times
BT Sport 2
Friday 19th May 8.00am – 15.00pm
Saturday 20th May 8.00am – 15.15pm
Sunday 21st May 7.30am – 15.00pm
Channel 5 Highlights
Monday 22nd May 19.00pm

Radio
TalkSPORT2
Live commentary of the race on Sunday