Intense day for Bradley Smith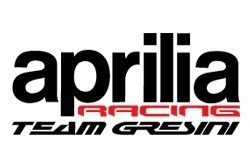 Posted on Sep 18, 2020 by Aprilia Racing Team Gresini
It sounds strange to call them the "opening practice sessions", since this is the second weekend in a row, not to mention a full day of testing, on the same asphalt. In any case, references must be recalculated, given the high competitiveness of a championship that comes down to the details.
For Bradley, the first day was dedicated to verifying a few things, not only in terms of different components, but also concerning the reactions of a "fresh" engine. In any case, recalibration of the setup, chassis architecture and electronics is proceeding as scheduled, which will allow Bradley to find his pace tomorrow.

Bradley Smith:
"We arrived at the level of the tests and that is a positive aspect. We also tested a few changes that we weren't able to assess on Tuesday. Using a new engine, I found different sensations today with respect to my base, but I'm confident that we'll be able check the data and set it up correctly for tomorrow. The situation got steadily better already in the afternoon, but everyone was extremely fast straight away, including Aleix. We'll need to work hard tomorrow to recover a few tenths which we seem to be lacking at the moment."