Bradley Smith Interview: Part 1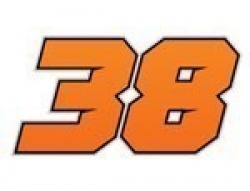 Posted on Sep 27, 2018 by George Penny
#team38 thank David Emmett for allowing permission to use this extract from his recent interview with Bradley Smith:

Q: What I want to talk about is basically the technical side of riding. Let's start with how has the sport changed since you've been in the class? You came in on a satellite Yamaha on Bridgestones, and then you switched to Michelins, and then you switched to a factory team on a brand new project. What have you had to learn along the way? How have you had to change your approach, style, everything?

Bradley Smith:
First and foremost, I think I've ridden in every possible circumstance. I turned up in my first year in Grand Prix and was on an old package [2013, with the Tech3 team, on a 2012 Yamaha M1]. Crutchlow, because of his good performance or a couple of strong performances with Yamaha, they used an extra bit of budget to give him the next step of bike. So I rode that year always on one step down of machine. And you were always told, "Oh, it's only 0.2." So you never knew any different. You just kept your head down and so on.
When I did jump on that bike though, I think that was the year that I went second in the winter test and was only like 0.2 behind Marc. Then you suddenly realize that 0.2 is not 0.2 seconds. 0.2 is only 0.2 for a certain style. If all of those bits on that bike tick the feeling that the rider's looking for, then 0.2 can become infinite.
Then [in 2014] obviously being beaten by a rookie [Pol Espargaro], so being in that type of situation where he did have a factory contract as well. So then that was another situation where I was kind of always behind the eight ball in terms of what I got. He was always the priority, because he was the guy to go up against Marc Marquez. Totally understandable.
Then finally my third year was the time that I actually had a level playing field in terms of bike, given a great package. Obviously it didn't follow the factory one, but it was already at that high level. Things just clicked that year and everything was hunky-dory. Then the following year they go into a situation where we were riding a Bridgestone bike on Michelin tires, and nothing worked. It wouldn't matter what we did. Nothing seemed to work or this, that and the other.
Then going to KTM. I think the simple situation that you have learned is that there is no beating a bad motorcycle. The conclusion is, it doesn't matter how good you are, because I think the only thing that can make the difference really out there up to a certain level is the motorcycle that you're on. Why? Because I think that we're all within one percent of each other. So no one arrived to this MotoGP level now, I think only except for me and Abraham, without winning a world title. Maybe Rins. He should have been. That basically explains that everyone at some point has been world champion at something that they do.

Q: I don't think there's anyone who hasn't won a Grand Prix on the grid. There might be one person.

Bradley Smith:
Petrucci is the only one I think that's not won a Grand Prix. So there you go. That's the type of level that we're talking about. We're looking at MotoGP now as the best it's ever been. I don't care what anyone says. It is the highest talent level with the most competitive motorcycles. There's obviously down to Dorna and their good strategy. That's the level that we're at.
So the simple thing is there's no out-riding the motorcycle that you're on. So, you have to kind of just do the best that you possibly can. Sometimes that makes you look like a genius, aka [Johann] Zarco from last year, in his rookie season riding circles around multi-world champions and making them look like back markers, to this year kind of settling into a more normal dynamic of where he should be, where we see signs of brilliance but in the racing we don't see him as strong as the other guys. I think then that balances itself out to what we would expect.
Original article courtesy of ©David Emmett / Motomatters.com