KTM signs Bradley Smith as MotoGP factory rider for 2017/18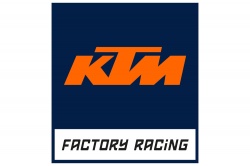 Posted on Mar 20, 2016 by Red Bull KTM Factory Racing
​KTM Factory Racing has signed the 25-year-old Briton Bradley Smith as its first factory rider for the 2017-2018 MotoGP seasons just one year before the team makes its debut in the premiere class.
The acquisition of Smith, announced at the opening round of the 2016 MotoGP in Qatar, follows the official roll out of the project at Austria's Red Bull Ring in Spielberg in October 2015. The first test was conducted four weeks later in Valencia, Spain. Since then, there have been two more rounds of successful tests, also in Spain and the company has appointed Mika Kallio, Alex Hofmann and Randy de Puniet as its official test riders so far. The brand new KTM RC16 will be officially presented at Austria's Home Grand Prix in mid August 2016. 
Pit Beirer (Motorsport Director):
"The MotoGP project is running exactly according to plan. Both the engineers at the factory and the test team are achieving highly professional work with two bikes and their test riders. By signing Bradley Smith as factory rider for two years we can now take the next step in the long journey to MotoGP. At just 25, Bradley (Smith) is competing in his fourth season in the premiere class. He rode his way to second place in Misano and last season as overall sixth, he was clearly the best rider among all the customer teams."
The British rider competed in his first races in the World Motorcycle Championship in 2006 in the 125cc class. Following five seasons in the smallest bike category and with a Vice World Champion title in 2009, he moved up to Moto2 class in 2011. He advanced into the MotoGP competition in 2014 and constantly improved in the premiere class during the last three seasons, finishing 10, 8, and 6 in the points. Except for his rookie season, he has continually been in the top ten finishers over the last ten years.