Motegi mission starts positively for Smith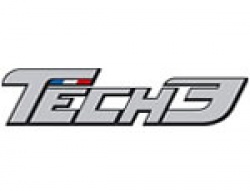 Posted on Oct 10, 2014 by Monster Yamaha Tech 3
Bradley Smith kick started his triple flyaway challenge in positive form to guide his Yamaha YZR-M1 to 8th position overall at the end of the day in Motegi. The young English rider began this morning by experimenting with setup options together with his Tech3 team in order to establish a strong base to work from for the rest of the weekend.
He closed the first free practice by riding to 14th position as he remained full of optimism for the afternoon. When the latter session started, Smith progressed and produced a well calculated ride to confidently lay the foundations for Sunday's action by snatching 8th place and producing a time of 1'46.105. His time was fractionally behind 5th by only 0.2 of a second as he remains poised for a successful qualifying tomorrow at the Motegi circuit in Japan.
Bradley Smith: – Position: 8th – Time: 1'46.105
"I am happy with today's final outcome even if it was tricky at the start, but we found a good setting which gave us a solid direction to work towards. My final run was a big step forward plus I was lapping with consistent times at the end so although we have some work to do to refine this setting further, I am pleased with the job we have done. It is a technical track and it appears as though the softer compound of tyres it is giving the Ducati's and the open class riders an advantage so it's vital that we progress with our hard work in order to get into the top ten and go straight into Q2. Moreover I think it will be crucial to get a perfect run in qualifying as some other riders are close and will certainly be in the hunt. Considering the tough start, the end result is positive and we will confidently continue to push onwards tomorrow."