Moto2 rider Bradley Smith is racing today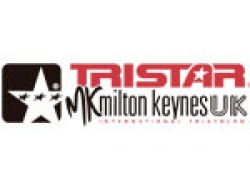 Posted on Jul 29, 2012 by George Penny
With the Moto2 riders on their 'summer break' and not at Laguna Seca this weekend, Tech 3 rider Bradley Smith is still racing today, but at the TriStar Milton Keynes Triathlon.
He was yesterday spotted at the HUUB wetsuit test at Emberton Park Lake. He is already an experienced triathlete and he is competing the 111 distance!
In this picture, you could see Bradley Smith (left) before his last workout before TriStar111 Milton Keynes.
For more information check out: www.tristarlive.com