MotoGP madness in March on BT Sport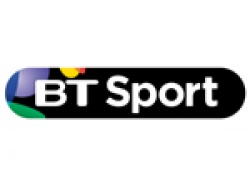 Posted on Mar 02, 2014 by George Penny
With a staggering 54 classic races, 10 MotoGP documentary films, including season reviews from last season's MotoGP, Moto2 and Moto3, plus a one-hour BT Sport MotoGP 2014 season preview, we've a packed schedule of programming to get you ready for the start of the new MotoGP season.
We'll bring you three MotoGP Classic races from each and every season from 1995 to 2012, and our official MotoGP documentary films focus the lens on some of the sport's biggest stars of recent years, including Casey Stoner, Jorge Lorenzo and the newly-crowned MotoGP world champion, Marc Marquez. There's also a specially-commissioned BT Sport Films production, looking back at one of the most iconic names in British motorcycling in The Mike Hailwood Story.
The BT Sport MotoGP team will bring you right up to speed ahead of the new campain in our MotoGP 2014 Season Preview, and, after comprehensive live coverage of every session of the opening round in Qatar, Craig Doyle and Iwan Thomas will kick off our regular Tuesday night show that will follow every MotoGP race weekend, MotoGP Tonight.
MOTOGP ON BT SPORT: MARCH SCHEDULE
All programmes to be shown on BT Sport 2 unless stated.
MONDAY MARCH 3
6.30am/2.00pm/2.00am - MotoGP Classics: Suzuka 1995
7.30am/5.30pm/3.00am - MotoGP Classics: Assen 1995

8.30am/4.00am - MotoGP Classics: Buenos Aires 1995
TUESDAY MARCH 4
6.30am/2.00pm/2.30am - MotoGP Classics: Jerez 1996

7.30am/3.00pm/3.30am - MotoGP Classics: Brno 1996

8.30am/4.00pm/4.30am - MotoGP Classics: Imola 1996

WEDNESDAY MARCH 5
6.30am/1.30pm - MotoGP Classics: Jerez 1997

7.30am/2.30pm/2.30am- MotoGP Classics: Donington 1997
8.30am/3.30pm/3.30am - MotoGP Classics: Barcelona 1997
THURSDAY MARCH 6
6.30am - MotoGP Classics: Suzuka 1998
7.30am - MotoGP Classics: Paul Ricard 1998

8.30am - MotoGP Classics: Barcelona 1998
FRIDAY MARCH 7
6.30am - MotoGP Classics: Mugello 1999

7.30am - MotoGP Classics: Barcelona 1999
8.30am - MotoGP Classics: Jacarepagua 1999

***

MONDAY MARCH 10
6.30am - MotoGP Classics: Mugello 2000
7.30am/3.00pm - MotoGP Classics: Donington 2000
8.30am/4.00pm - MotoGP Classics: Phillip Island 2000

TUESDAY MARCH 11
6.30am/2.00pm - MotoGP Classics: Suzuka 2001
7.30am/3.00pm - MotoGP Classics: Ricardo Tormo 2001
8.30am - MotoGP Classics: Phillip Island 2001

WEDNESDAY MARCH 12
6.30am/2.00pm - MotoGP Classics: Suzuka 2002
7.30am/3.00pm - MotoGP Classics: Assen 2002
8.30am/4.00pm - MotoGP Classics: Sachsenring 2002

THURSDAY MARCH 13
6.30am/2.00pm - MotoGP Classics: Le Mans 2003

7.30am/3.00pm - MotoGP Classics: Sachsenring 2003
8.30am/4.00pm - MotoGP Classics: Brno 2003

FRIDAY MARCH 14
6.30am/2.00pm - MotoGP Classics: Welkom 2004
7.30am/3.00pm - MotoGP Classics: Brno 2004

8.30am/4.00pm - MotoGP Classics: Phillip Island 2004

***

MONDAY MARCH 17
6.30am - MotoGP Classics: Jerez 2005

7.30am - MotoGP Classics: Mugello 2005
8.30am - MotoGP Classics: Laguna Seca 2005

9.30am - MotoGP Classics: Istanbul 2006

10.30am - MotoGP Classics: Sachsenring 2006
11.30am - MotoGP Classics: Estoril 2006
10.00pm - MotoGP Films: MotoGP 2013 Review

11.00pm - MotoGP Films: Moto2 & Moto3 2013 Review

TUESDAY MARCH 18
6.30am - MotoGP Classics: Losail 2007
7.30am - MotoGP Classics: Barcelona 2007

8.30am - MotoGP Classics: Assen 2007
9.30am - MotoGP Classics: Losail 2008

10.30am - MotoGP Classics: Le Mans 2008
11.30am - MotoGP Classics: Laguna Seca 2008

3.30pm - MotoGP Films: Head to Head

4.45pm - MotoGP Films: The Route to Glory

6.00pm - MotoGP Films: A Decade in MotoGP

8.00pm - MotoGP 2014: Season Preview

9.00pm - MotoGP Films: Great Moments
10.45pm - MotoGP Films: Jorge

WEDNESDAY MARCH 19
6.30am - MotoGP Classics: Barcelona 2009

7.30am - MotoGP Classics: Laguna Seca 2009

8.30am - MotoGP Classics: Donington 2009

9.30am - MotoGP Classics: Jerez 2010

10.30am - MotoGP Classics: Le Mans 2010
11.30am - MotoGP Classics: Ricardo Tormo 2010

1.30pm - MotoGP Films: Great Moments

3.15pm/2.30am - MotoGP 2014: Season Preview

4.15pm - MotoGP Films: The Age of 27

5.30pm/3.30am - MotoGP Films: Rookie 93: Marc Marquez Beyond the Smile

9.30pm - MotoGP 2014: Season Preview (BT Sport 1)

THURSDAY MARCH 20
6.30am/11.00pm - MotoGP Classics: Sachsenring 2011
7.30am/12.00am - MotoGP Classics: Motegi 2011
8.30am/1.00am - MotoGP Classics: Ricardo Tormo 2011
9.30am/2.00am - MotoGP Classics: Brno 2012
10.30am/3.00am - MotoGP Classics: Misano 2012
11.30am/4,00am - MotoGP Classics: Phillip Island 2012

12.30pm - MotoGP Films: Rookie 93: Marc Marquez Beyond the Smile

2.00pm - MotoGP 2014: Season Preview

3.00pm - MotoGP 2014: Qatar Practice - Day 1 LIVE

FRIDAY MARCH 21
3.00pm - MotoGP 2014: Qatar Practice - Day 2 LIVE

SATURDAY MARCH 22
2.30pm - MotoGP 2014: Qatar Qualifying - LIVE

SUNDAY MARCH 23
3.00pm - MotoGP 2014: Qatar Moto3 Race - LIVE

5.15pm - MotoGP 2014: Qatar Moto2 Race - LIVE
6.45pm - MotoGP 2014: Qatar MotoGP Race - LIVE

2.30am - MotoGP 2014: Qatar Grand Prix Highlights (BT Sport 1)

***

TUESDAY MARCH 25
10.30am - MotoGP 2014: Qatar GP Highlights

8.00pm/3.00am - MotoGP Tonight: Episode 1 LIVE (with Craig Doyle and Iwan Thomas)

WEDNESDAY MARCH 26
6.00am - MotoGP Tonight: Episode 1 (BT Sport 1)
9.30pm - BT Sport Films: The Mike Hailwood Story (BT Sport 1)
8.00am/2.00pm/5.00am - MotoGP Tonight: Episode 1
THURSDAY MARCH 27
8.30am - MotoGP Tonight: Episode 1
10.00pm - BT Sport Films: The Mike Hailwood Story

FRIDAY MARCH 28
8.00am - MotoGP Tonight: Episode 1