MotoGP.com - Bradley Smith Interview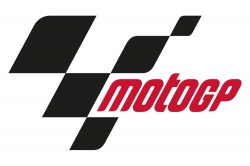 Posted on Feb 11, 2016 by MotoGP™
​Monster Yamaha Tech 3's Bradley Smith ended 2015 sixth in the MotoGP™ World Championship standings, won the Suzuka 8 Hours race and took a sensational podium in the wet at Misano.


Bradley, last year you had no illusions of the pressure you were under to secure your future in MotoGP™, with that in mind, it wasn't a bad season was it?
"Yeah it certainly was something to be proud of. I've never been one to let the pressure get to me so it just basically cleared my head, as what we needed to achieve was very clear...nothing short of perfection. Motorcycle racing itself is hard enough, but basically we managed to pull of a perfect season. We scored points in all 18 races and secured sixth overall in the championship, plus we won the Suzuka 8 Hours as well. I put myself under the pressure to get it done and I managed to. That was last year though, and we have to try and do it all again this season."
After such a good performance last year, is there less pressure on you this season?
"There is and there isn't, because if anything this season has more riding on it as there is a chance to get a factory contract and to change your career with quite a big step. Last year I know I was just fighting to keep my ride within the Tech 3 team, this year I am fighting to put myself in the window of the factory teams. We are not sure which seats will become available, but this season I can actually gain even more from it. The fact is that there are 8-10 factory bikes available as everyone's contract is up for grabs at the end of the season. I actually feel there is more riding on this season, because it could really change the direction of my career. My ambition is to have a bike that is able to fight more regularly with the top riders. I have had two podiums so far in my MotoGP™ career and I want to add to that. This season is a chance to earn something that could be even brighter in the future, so I don't feel it is any different from last year."
Do you think the new technical regulations for 2016 will help you to be able to close the gap to the factory riders and maybe even allow you to fight for victory?
"I think that looking to fight for race wins maybe isn't the right thing to say, but we are certainly looking to capitalise on a little bit of uncertainty at the beginning of the season. There is going to be more opportunities to sneak a podium or definitely a top five. I think that Qatar, Argentina, Austin and maybe even Jerez will be the four key races, as once we get back to Europe it will give manufacturers the chance to bring updates and the development ball will start rolling within the factory teams. Therefore we are really targeting the first four races as chance to sneak a result that people wouldn't expect."
That could play into your hands nicely, as your team boss Hervé Poncharal has said that he feels most of the factory contracts will be signed based on the results in those first four races…
"Yeah, I would be very surprised if we don't see two or three of the top riders secure their contracts before the first round in Qatar. I think Valentino's (Rossi), Jorge's (Lorenzo) and Marc's (Marquez) contracts are pretty much a formality and with two or three seats already taken, that only leaves one or two other riders before I hope I would be in line for something. These first four races are a huge opportunity to showcase my potential and I am going to grab this opportunity with both hands and try and do my best."
You were one of the few riders who didn't crash at the Valencia test on the new Michelins, yet at the Sepang test you became the first rider to crash during 2016…
"To be honest, I wouldn't say it was a planned crash but it was one I needed to get out of the way and I tried to do it in the safest place possible. I know that sounds really stupid and bizarre, but obviously there was a new spec of front tyre brought by Michelin and I was just seeing how hard I could brake and how much I could trail brake into the corner. I decided to basically play a little bit in turn 1, the hairpin at turn 9 and at the last corner, turn 15. I was going deeper and deeper on the brakes to try and find the limit and unfortunately I just ran a little bit wide on the dirty part of the track and down I went. I learnt the limit, I learnt where the feedback was and as you saw over the rest of the test there were no more hiccups. It was a little bit embarrassing because I was playing around more than I should, but fortunately there was no damage done."
You did the most amount of laps of any rider at Sepang (179), how did you feel the test went overall?
"I was pumped that I had the fitness level to put the amount of laps in that I did! It is never easy to come back from 10 weeks away from a motorcycle and ride in Sepang with that heat and humidity. I tried to aim for 60 laps a day and I was happy with the work done. I think I was the only guy to do a race simulation as well, so there were lots of great positives to take from it. At the end of the second day I was happy with where I was in terms of the bike setting and feeling. My lap time was pretty much competitive with the other Yamahas around me, so I decided to spend the last day trying to work on the bigger picture for race days. Being able to do that first race simulation of the year gave my team a huge amount of data to look over and I believe that we will make two or three steps by the time we get to Phillip Island.
"I also tried the intermediate tyre. I had tried the intermediate tyre in Brno and at that stage it was more like a wet tyre, while the one they brought to Sepang behaved more like a slick. It was little bit nerve-racking, but it was easier for me to ride than in Misano last year. It was good to get some information for myself and also to give feedback to Michelin in terms of tyre development."
Where do you see yourself at the end of the season?
"My aim is to try and finish in sixth again like I did last year. I don't think I need to expect more. Last season was an exceptional year, so if I can match that performance then that would be great. I would like to reduce the gap and battle a little bit more with the top five than I did last year, because I was a kind of lonely sixth most of the time. So if I can battle inside the top five that would be great, and if I can sneak another podium this year, that would also be great."
Do you think it will be harder to achieve that with Ducati and Suzuki looking even stronger this year?
"It is certainly not going to be easy, but it never is! I think that the dynamic of racing is going to change a little bit this season. I think we will see guys showing exceptional one-lap pace in Qualifying, but we will wait and see if they can turn that into a performance in the race. One thing I know within my team and within Yamaha is that we excel on race day. I just need to keep working on my strengths and come through when the points are on the line on Sunday, when it really matters."