Motul Grand Prix of Japan 2015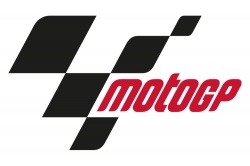 Posted on Oct 05, 2015 by Nick Harris
ROUND FIFTEEN 2015 MotoGP™ WORLD CHAMPIONSHIP – SUNDAY 11th OCTOBER
Kents first chance to end 38 years of heartbreak
Twenty one year old Danny Kent has the first chance in the Motul Grand Prix of Japan on Sunday to end 38 years of heartbreak for British grand prix motorcycle racing fans. The Wiltshire-based rider arrives at the 2.983 mile Motegi circuit with a chance of clinching the Moto3™ World Championship. If he succeeds he will be the first British rider to win a world championship since the legendary Barry Sheene won the second of his 500cc World titles in 1977.
Kent, riding the Leopard Racing Honda, holds a 55 point lead in the championship over 17 year old Italian Enea Bastianini after they both crashed in separate incidents on the last lap of a dramatic previous round at Aragon in Spain. Kent's first ever grand prix win came in Motegi three years ago. He has four more races to clinch that historic title and the scenarios indicate he may have to wait until the grands prix in Australia and Malaysia in the next two weeks, although as the Aragon race proved anything can happen in the crucial 20 lap race on Sunday.
The following scenarios will result in Kent taking the world championship in Motegi:
• If Kent wins the race and Bastianini finishes no higher than 11th
• If Kent finishes second and Bastianini fails to score any points
Twenty one year old Scotsman John McPhee is fighting for his Moto3 future and some good results in these last four races will be a massive help.
Despite finishing eighth in Aragon, Bradley Smith still remains in fifth place in the MotoGP™ World Championship with the factory Ducati of Andrea Dovizioso breathing down his neck. Smith, riding the Monster Tech3 Yamaha is four points in front of the Italian who started from pole last season at Motegi. The Oxfordshire rider's main aim will be to remain the top factory satellite and British rider in the 18 round title chase. It's a tough year for Isle of Man – based midlander Cal Crutchlow who is ninth in the championship riding the LCR Honda. He will be aiming to finish in front of Smith as he did in Aragon and to close the five point gap on the Pramac Ducati of Danilo Petrucci in eighth.
Gloucestershire's Scott Redding joins Petrucci at Ducati next year and is desperate to end a difficult season with the Marc VDS Estrella Galicia Honda team on a high. He is 13th in the championship but only 21 points behind ninth place Crutchlow. Irishman Eugene Laverty arrives for his Motegi MotoGP debut full of confidence after a superb result in Aragon. Riding the Aspar Honda he led the Open class in 14th place and chases similar results in the last four races starting on Sunday.
Lincolnshire's Sam Lowes returned to the Moto2™ podium with a lonely third place in Aragon. He moved back into fourth place in the championship just two points in front of Tom Luthi. With his future settled the 25 year old Speed Up rider is looking to consolidate that fourth place in his second year of grand prix racing.

Two weeks that could decide the battle
Seventy- five precious world championship points are up for grabs in the space of two weeks with three grands prix, starting with the Motul Grand Prix of Japan in Motegi on Sunday. Just 14 points separate the Movistar Yamaha pair of Valentino Rossi and Jorge Lorenzo with four rounds remaining of the 18 round MotoGP World Championship.
The outcome of the 24 lap race around the 2.983 miles of the Twin Ring Motegi circuit will be crucial to the outcome of this amazing championship. Nine times World Champion Rossi last won at Motegi seven years ago, while Lorenzo, fresh from his victory at the last round in Aragon, has been victorious for the last two years to add to his 2009 win. Lorenzo arrives in Japan with his arm in a sling after damaging the ligaments in his shoulder in a training accident. Friday morning practice will indicate just how serious the injury could affect his championship chances.
The Repsol Honda pair of World Champion Marc Marquez and Dani Pedrosa can still play a big part in the outcome of the title race helping and hindering Rossi and Lorenzo in equal measures. Marquez has never won a MotoGP race at Motegi and arrives nursing a broken finger following a mountain bike accident. Pedrosa, who was second in Aragon after a battle royal with Rossi, has won twice at Motegi.
Ducati have a great record at the circuit, situated 80 miles North East of Tokyo with Loris Capirossi and Casey Stoner bringing them four wins but in recent years it's Yamaha and Honda that rule the roost. Andrea Iannone continues to ride through the pain barrier with that damaged left shoulder after a brave fourth at Aragon that kept him fourth in the championship. Team-mate Andrea Dovizioso is still in sixth place four points behind the top Factory Satellite rider Bradley Smith on the Monster Tech3 Yamaha.

Zarco's second chance
Although at Aragon Frenchman Johann Zarco finished off the Moto2 podium for the first time since the opening race of the year, he arrives at Motegi with a great chance of clinching the title. Zarco now leads current World Champion Tito Rabat, the only rider who can now deny him the title, by 78 points. To win the title in Motegi he needs to have a 75 points lead in the championship on completion of the race and the following scenarios will result in Zarco taking the world championship in Motegi:
• If Zarco wins the race
• If Zarco is 2nd or 3rd and finishes in front of Rabat
• If Zarco is 4th and Rabat does not finish first or second
• If Zarco is 5th or 6th and Rabat does not finish on the podium
• If Zarco is 7th or 8th and Rabat finishes no higher than 5th
• If Zarco is 9th to 15th and Rabat finishes no more than three places ahead of him
• If Zarco fails to score he will still win the title if Rabat finishes no higher than 13th.
It's a similar story in Moto3 where Britain's Danny Kent has his first chance of clinching the title. The Leopard Racing rider holds a 55 point advantage over 17 year old Italian Enea Bastianini after both riders crashed in separate incidents on the last lap in Aragon with Miguel Oliveira winning his third grand prix of the season.

Motegi Mutterings
The Motegi circuit was first added to the grand prix schedule in 1999 and has hosted a GP event every year since. Below are some facts and figures about grand prix racing at Motegi:
• This will be the 17th occasion that a grand prix event has been held at the Motegi circuit.

• Since the introduction of the four-stroke MotoGP formula in 2002, Honda have had five MotoGP victories at the Motegi circuit

• Yamaha have won the MotoGP race at Motegi on four occasions, including the last two years.

• Ducati have had four MotoGP wins at the Motegi circuit, the last of which was with Casey Stoner in 2010. The best result for Ducati at Motegi since 2010 is the fifth place finish for Andrea Dovizioso last year.

• Suzuki and Kenny Roberts Jnr won the first premier-class grand prix (then the 500cc class) held at Motegi in 1999 and repeated the win in 2000. Since the introduction of MotoGP as the premier-class of grand prix racing in 2002 the best result for Suzuki is fifth with John Hopkins in 2005.

• Dani Pedrosa is the rider with most GP wins at the Motegi circuit with four (2 x MotoGP, 1 x 250cc, 1 x 125cc). Four other riders have had three GP victories at Motegi: Loris Capirossi (3 x MotoGP), Toni Elias (2 x 250cc, 1 x Moto2), Mika Kallio (2 x 125cc, 1 x 250cc) and Jorge Lorenzo (3 x MotoGP).

• Home riders have taken eight GP victories at the Motegi circuit: Masao Azuma – 125cc/1999, Shinya Nakano – 250cc/1999, Daijiro Kato – 250cc/2000, Tetsuya Harada – 250cc/2001, Youichi Ui – 125cc/2001, Makoto Tamada – MotoGP/2004 & Hiroshi Aoyama – 250cc in both 2005 and 2006.

• The last Japanese rider to finish on the podium at Motegi is Hiroshi Aoyama – 2nd in the 250cc race in 2009.
Television Times
BT Sport2
Friday October 9 1.00am – 3.45am (first practise) - 5am – 8am (second practise)
Saturday October 10 1.00am – 8-15am (practice and qualifying)
Sunday October 11 12.30am – 2.30am (warm –up) - 2:45am – 7:15am (races)
ITV 4 Highlights
Monday October 12 8.00 - 9.00 pm