New challenge as mandatory bike swaps added to Australian GP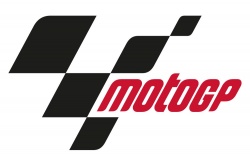 Posted on Oct 19, 2013 by MotoGP™
For the first time in MotoGP™ history, compulsory bike changes will be required in Sunday's Tissot Australian Grand Prix. With a new race distance of 26 laps, all riders will be required to change bikes during the race.
The change came courtesy of an announcement from Race Direction after qualifying on Saturday, with Bridgestone having announced that it is unable to guarantee the safety of its rear slick tyres beyond 14 laps.It has therefore been decided to make the following changes to the MotoGP™ class race in the interests of safety:
1. The race distance will be 26 laps (previously scheduled to be 27)
2. Every rider will be required to enter the pits and change to their second machine with fresh tyres at least once during the race.
3. No rider is permitted to make more than 14 laps on any one slick rear tyre. This means that a bike/tyre change before lap 12 would require a second bike/tyre change to finish the race
4. Riders using 'Factory' and 'Satellite' machines will be required to use the 'hard' option tyre (B51DR). Extra quantity will be allocated by Bridgestone
5. Riders using CRT machines will be required to use the CRT 'hard' option tyre (B50DR). Extra quantity will be allocated by Bridgestone
6. The pit lane speed limit zone will be extended both on entry and exit and the exit route to rejoin the track will be marked by a white line in the runoff area; crossing this line whilst rejoining the track from pit lane will result in a penalty