New chassis boost for Bradley Smith in Jerez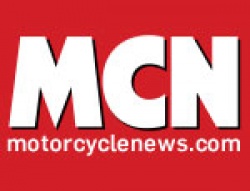 Posted on Mar 19, 2012 by George Penny
British rider Bradley Smith declared himself satisfied with the latest heavily revamped Tech 3 Moto2 machine in Jerez today, despite having to settle for a lowly 17th position on the timesheets.
The 21-year-old was testing his third different chassis and swingarm package in as many pre-season test sessions, but he believes today's gave him the best feeling after previous outings on different frames in Valencia and Jerez earlier this year.
Smith, who claimed three podium finishes in his maiden Moto2 campaign last season, clocked a best time of 1.43.804 to finish just 0.082s adrift of team-mate Xavier Simeon.
He was 1.177s back of fastest rider Thomas Luthi and speaking to MCN, the Oxfordshire rider said: "It was an interesting day because we obviously started with version three of the bike. It's another new bike and this is definitely the one I want to go with.
"I'm much happier on this one but the only issue is when you are starting this late in the pre-season it is a little bit nerve-wracking. I'd have preferred to be like the rest and fine-tuning at the moment, but basically we are starting from scratch."
Speaking about how the bike has given him more confidence, he added: "The braking stability is a lot better. I feel more comfortable and the balance of the bike is much better and reacts a bit more like a Kalex chassis does.
"We've got the bike more settled entering the corner and that is helping it to turn. The bike is doing more of what I want it to and I can choose a line I want rather than the bike dictating to me. We've got a base setting but now the hard work starts to make this a finely tuned motorcycle.
"That's a bit scary to think about but looking at the lap times we are not that far off. The positive is I matched my best lap of the day on 30-lap old tyres, so we know the Tech 3 bike is strong again over race distance. We just need to make it better for that outright fast lap you need in qualifying."
By Matthew Birt, Motorcycle News