Nurburgring, Misano, MotoGP countdown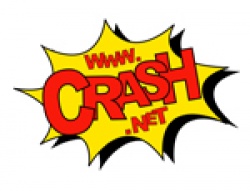 Posted on Sep 20, 2012 by George Penny
It's a super weird time for me at the moment. I know I'm going to be fulfilling that dream by riding in MotoGP next season, but I've used so much brain space working on our Moto2 project that the first MotoGP ride seems far away.
Five races to go after an alright weekend in Misano, but nothing to get too excited about. My Manager told me he's making me an advent-style calendar leading up to my first ride on the Monster Tech 3 Yamaha MotoGP bike in November.
It's my face that's going on the calendar and it's going to start with just the hint of a smile after this weekend, but then week after week that smile is going to get bigger until you'll see all my teeth the day of that first test - just two days after the final Moto2 race in Valencia.
In many ways Misano summed up the season and the frustration we are feeling at the moment. The race being stopped after poor old Gino Rea's bike blew up and smothered the approach to the final corner in oil was certainly not playing to our strengths.
It's a strange feeling to have a race stopped just when you are getting your head into it. It's something we don't practice and you have to re-set your mind-set, which I did but reducing the race down to just 14 laps did not help our cause.
The Tech 3 Mistral makes a good start but when the leaders start to up the pace after a few laps we struggle to stay with them. However, they then slow towards the end of the race.
Our bike is exactly the same as it was at the start and I can start climbing back towards the front, where my fitness also helps. This also encourages to put on a big charge, but on Sunday the leaders did not drop the pace and I could have done with the 12 laps we lost from the original race.
In the end it was damage limitation to finish eighth, although I'm certain with those extra laps I could have been fourth. The good thing was I did not lose any places in the Championship and I'm looking forward to the next round at Aragon in Spain in a couple of weeks' time.
It's the penultimate race of the season in Europe because we are then properly on the road with successive grands prix in Japan, Malaysia and Australia. We finish in Valencia and then that big smile on the calendar. It's scary just how quickly the season has gone and it will be over before we know it.
I'm staying out in Italy before moving on to Spain for the Aragon race and there is no better way to prepare for those three flyaway races in Japan, Malaysia and Australia than a bit of cycling in the sunshine.
I've got some good friends in Riccione from my days racing in the Polaris World Team and we aim to cover a few hundred kilometres in the next few days.
The weekend before the Misano race I cycled a few hundred kilometres but in very different circumstances. I rode for the Silverstone-based Porsche Human Performance Centre in the 24 hour race around the old Nurburgring track in Germany.
It would have been tough on my Mistral Motorbike, but 24 hours on a pushbike round the 14-mile circuit was a different experience both for my body and my brain.
We'd trained all year for it but nothing could have prepared me for it. I'm not a party animal and I like my sleep and when I was cycling alone out in the forest in the dark my brain wanted to shut down. I've never felt so tired.
You have to carry on and that was so rewarding and I really learnt a lot about myself on that long dark night.
One thing I decided was that I'm going back to the Nurburgring for some track days but this time on four wheels. What an amazing track, even in the middle of the night and we were chuffed to finish ninth out of 660 teams.
My Mum's got the bike bug and this week she is cycling from London to Paris in aid of the Riders For Health charity. You can pledge your support for her ride by logging onto www.BradleySmith38.com For most people it would be pretty tough cycling that distance but my Mum will treat it like a four-day holiday from the crazy World of the Smith household.
Bradley