Painful end to FP2 for Bradley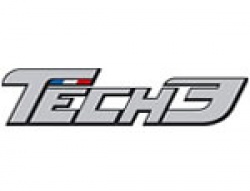 Posted on May 31, 2013 by Monster Yamaha Tech 3
A hugely promising day's work by Bradley Smith unfortunately ended in painful fashion when the rookie fell heavily while trying to consolidate an excellent eighth position on the timesheets.
Smith had superbly negotiated the tricky track conditions this morning to set the sixth fastest time, and relishing the challenge of powering his YZR-M1 machine round the undulating and high-speed Mugello track, he was lapping inside the top 10 again in FP2.
Confident he could improve on his eighth position he was pushing hard when he fell exiting Turn 15. The 22-year-old fell heavily on his left side and he needed lengthy treatment in the Medical Centre to assess a suspected left arm injury, though no bones were broken in the nasty spill.
Smith did though suffer an open wound to his left little finger after his hand was momentarily trapped under his machine. The injury will not prevent him from participating in Sunday's race but he will require a skin graft on Monday to repair the damage.

Herve Poncharal – Team Manager:
"It is a shame that Bradley suffered a big crash today because he was looking very strong and confident. We know he loves this track and he showed that his confidence is growing with the YZR-M1 because he was sixth in difficult conditions this morning and eighth when he crashed this afternoon. We have checked the data and he was not doing anything different in that corner compared to his fastest lap in the session. He had exactly the same speed but it seems he was on a brand new tyre that hadn't reached working temperature. It is a pity because I am sure he could have finished inside the top 10, but what happened unfortunately can be part of the learning experience in MotoGP. Fortunately he has no broken bones because he landed heavily but the little finger on his left hand was quite badly damaged. The Clinica Mobile staff said he can race and I know they will do a fantastic job in getting him the very best treatment and ensure he is as prepared as possible for what will be a very difficult race. He will need a skin graft next week though."