Pole slips away at Sachsenring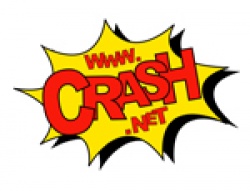 Posted on Jul 12, 2012 by George Penny
On the road certainly takes on a new meaning with our third grand prix coming up in the space of 15 days.
It's ok for some of us pampered riders flying back and spending a couple of days at home before flying back out for the Italian Grand Prix at Mugello on Sunday but for the teams, hospitality and drivers it's a tough time.
There are certain to be some very tired people having driven to Assen, Sachsenring and Mugello in such a short time in between their actual jobs at the races. Throw in the weather and no wonder they are looking forward to the summer break although it's certain to rain.
The Sachsenring just about summed our summer of weather. Bright sunshine and monsoon like rain in the space of an hour.
I really enjoyed the early part of the race which was in the dry. Dicing with the leaders was brilliant but I knew I would fade as the Mistral started to lose grip.
You learn to adjust your riding style when this happens after about one third of the race. Of course it's frustrating to finish seventh but you have got to treat it like a great challenge and get on with it.
I have to accept that around sixth place is where we are at the moment but hopefully that will change on Sunday.
We brought the new aerodynamic package to Germany but with the constant changing of the weather we just ran out of time to use it.
We aim to use it at Mugello where it will be a lot more important. That with an exhaust update may be the boost we need to stay with those leaders.
I love the Italian circuit which is a very special place to ride. I've got a great record there winning the 125 cc race in 2009 and finishing third in the Moto2 race last year. Any repeat of one of those would certainly make our summer break a bit more bearable.
My biggest disappointment in Germany was my crash in qualifying. I threw away a good chance of qualifying in pole position which would have been such a big boost for all of us.
I was trying a different line at turn seven, clipped the white line on the inside of the corner and crashed. I really kicked myself for the mistake because it was too late to get back to the pits, repair the bike and continue.
I just sat there in the pit lane garage watching the television through my fingers as I was pushed down to ninth and a third row start in those final ten minutes.
We reach the half way stage of the Moto2 season after Mugello with our next race at Indianapolis in America towards the end of August.
It's certainly been a challenging time for me and team but we have learnt so much. We will be ready for Indianapolis and the second half.
You may not believe it but I plan to stay at home during the break and chill out a bit although not completely. I'm competing in the Milton Keynes Triathlon and I'm really looking forward to watching the Olympics on the television.
On Monday I cycled out to Kirtlington with my Mum to see the Olympic flame on its way to Oxford. It was brilliant to see so many people enjoying seeing the flame and made me even more excited about the Olympics.
It looks likely there not be much of a break for me in the winter and so this promises to be a special time with my family and mates.
Just spoken to some of the people who have already arrived in Mugello. Apparently the temperature has reached 42'c this week and should remain the same for the weekend.
That's when all that training seems worth it although I'll be amazed if we escape with no rain over the weekend. It would be for the first time since that first race of the season in Qatar.
Bradley