Positive start for Smith at "The Cathedral"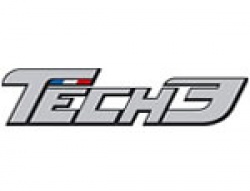 Posted on Jun 27, 2013 by Monster Yamaha Tech 3
Preparations for the unique Dutch TT started in contrasting weather conditions at the historic Assen track today. Torrential rain started to hammor down on the Assen track, which hosts the only Saturday race on the MotoGP schedule, just 15 minutes before the start of FP2.
It was a positive experience for Bradley Smith, the British rider producing another impressive display just 10 days after he underwent double surgery on his left hand and wrist in Barcelona.
The 22-year-old had a screw inserted in the scaphoid bone in his left wrist that he damaged in a crash during practice for the recent Mugello round and while the operation was a success, he is still experiencing pain and discomfort in the hard braking zones at Assen.
Smith was immediately fast on his YZR-M1 machine in FP1 though and a personal best lap of 1.37.002 placed him 10th and just over a second outside of the top three.
With FP2 a rain-soaked affair and with further wet weather forecast for tomorrow, Smith's outstanding effort to finish in the top 10 this morning could have earned him a deserved place in tomorrow afternoon's QP2.

Bradley Smith 10th 1.37.002 – 31 laps:
"This morning was very positive being in the top 10. I was determined to try and get in the top 10 in case the rain continues and it means I am immediately into QP2 and that's very good. I don't feel too bad physically at the moment but my wrist is still hurting quite a lot and I need to see if I can reduce the pain, especially in the braking area. I had a good pace in the wet and I got behind Valentino for three laps and that helped and he didn't really pull away. I only did 11-laps in the rain because it wasn't worth taking too many risks and I didn't want to stress the wrist too much."