Practice cancelled at foggy and wet Twin Ring Motegi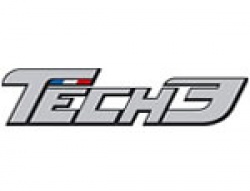 Posted on Oct 25, 2013 by Monster Yamaha Tech 3
Monster Yamaha Tech 3 Team riders Cal Crutchlow and Bradley Smith experienced a frustrating start to the Japanese Grand Prix today, with both practice sessions cancelled because of adverse weather conditions.
Morning mist rolling in off the hills surrounding the Twin Ring Motegi resulted in low visibility that meant the essential medical helicopter was unable to land at the vast Japanese motorsport arena.
FP1 was cancelled after a lengthy delay and the foggy conditions remained throughout the day. With no sign of conditions improving by early afternoon, FP2 was also cancelled just as heavy rain started to hammer down on the Twin Ring Motegi.
Contingency plans have been put in place for a revised schedule for the remainder of the weekend, subject to weather conditions with further disruption anticipated tomorrow ahead of improved forecasts for race day on Sunday.
Bradley Smith:
"None of us want to be sitting in the box waiting around when there are people coming to watch us ride but it was definitely the right decision to cancel practice. Rider safety is paramount and Race Direction should be applauded once again for ensuring the safety of everybody on track comes before anything else. We need to see what the conditions are like tomorrow but hopefully we can ride. It seems the best conditions will be on Sunday for the race, so all we can do is wait and see how much time the weather will allow us to be on track to prepare in the best possible way."