Rainy days and Mondays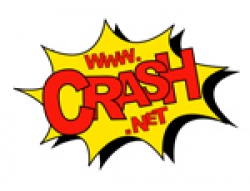 Posted on Nov 08, 2011 by George Penny
Cold wet and bored sums up my feeling on the day after that final grand prix of the season in Valencia. My brand new 2012 Tech3 Mistral machine sits gleaming in the pit lane garage but she does not want to come out and get dirty and wet and so we have missed a complete day of testing because of the weather. No parting last night, early to bed and then a big breakfast only to be rained off for the day.
You don't expect this kind of weather in Spain but it's been like it ever since we arrived last Wednesday. The weekend started so positively when I was passed fit to ride on Thursday afternoon but from that moment it all became pretty frustrating. I didn't strap up the collarbone on Friday for the first two practice sessions. It rained in the first session and so I only did a few laps not wanting to take any risks. In the afternoon I was hoping to complete a few more. The track was like an ice rink and I crashed typical Valencia style at the first right hander but the collarbone was fine which gave me real confidence to push on for Saturday.
It was dry on Saturday morning and I was happy with my progress but kept a few laps back to save the energy with my collarbone and arm but once again that rain returned. Qualifying was like a kamikaze session and the first couple of laps in the actual race. With the rain starting to fall after a couple of laps I just closed my eyes and pulled out the pin and was really happy to qualify 12th in a real lottery.
It was damp and cold for the race but I made a great start in the real dodgy conditions but half a lap in told myself to settle down because I could feel myself going over the top. I was not waiting and just blasting through holes that appeared in front of me. I was up to fifth and passed Mika Kallio diving into turn one. At turn two I saw his front wheel come up alongside me and ran a little off line. It was damp out there and I lost the front and went down. The collarbone did a great job but there was very little left of my knee slider when I finally stopped sliding.
Not the end of the season I wanted and it's been a tough last month but I'm still really happy with my first Moto2 season. We exceeded all our expectations while knowing we did not do as well as we could have done. We did makes mistakes which I'm sure will make us even stronger in 2012. I've certainly learnt from my mistakes and I'm the first person to admit I've tried too hard and overstepped the mark on several occasions and have paid the price. I'll make no excuses because I will always push for a result and put in that extra effort. I finished seventh in the World Championship and finished on the podium three times and next year I will be looking for a lot more before stepping up to MotoGP in 2013.
Luckily for everybody in the Smith family at home I will not have to wait too long before testing the new bike with three days scheduled at the end of November in Jerez. It is about as far south as you can go in Europe and so surely the rain will stay away. Before then I will be up at MotorCycle live at the NEC in Birmingham on the opening and closing days and so hope to see you there.
Rain still pouring down but I going out with my Tech 3 team for a big end of season meal tonight which will lift the spirits. They have been fantastic to work with. Thank-you to them and to all of you for your support this season which has been truly amazing. My thanks to you all will come with the effort and focus I will put in to bring you the results next season that your support deserves.
Bradley