Recharged and ready!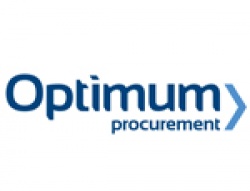 Posted on Aug 13, 2013 by George Penny
The Bradley Smith Crash.net blog is brought to you by Optimum Procurement.
Rested, relaxed and more than ready to get back on the M1 Yamaha at Indianapolis to start the second half of the season. Mind you while I've been enjoying the delights of Los Vegas, Salt Lake City and Los Angelis there has been plenty going on to keep my brain ticking over.
Good luck to my team-mate Cal Crutchlow at Ducati next year, not that he will need it and welcome Pol Espargaro to the Monster Tech 3 Yamaha team. Cal really deserves a factory bike and having watched him from close quarters this year I can tell you if anybody can make that Ducati work it's him. He is so motivated in everything he does and the word no is just not in his vocabulary. He has been rewarded with a factory ride because of what he's achieved this year on the Yamaha and he's been a great example and inspiration for me to focus on.
While all this has been going on I've kept my head down and concentrated totally on learning to ride a MotoGP bike. It was hard at Laguna when every question from the media was about if I was going to stay at Tech 3 next season. I know the team are really pleased with what we have already achieved together and I believe I've more than met everybody's expectations. However, sometimes circumstances are beyond your control and MotoGP is no different to all other big international sports. If I'd lost my placed I would have been pretty p……… off but then would have got my head up and moved on.
It didn't happen and so we can all fully concentrate of what lies ahead. It's such an exciting time for me and the team as we push on from we learned in that first half of the season. It's a tough start with three back to back races starting at Indy where that blast up the main straight between those massive grandstands on a MotoGP bike should be something special.
During the break I also had time to reflect a bit more of the first half of my rookie season. I've surprised myself with what I'm able to achieve and what I was able to do which is nice because I set my expectations very high. I keep them personally to myself but I have exceeded them in those first nine races. Looking back to crashing out of that first race in Qatar after four laps to what we were able to achieve in the Sachsenring was something I never expected. To have qualified on the second row of grid already and to consistently finish in front of the factory Ducatis is a great feeling. It may be expected off me to achieve these goals but it has not been easy to do and now we must achieve the same level of progress in the second half of the season. I'm not expecting to be in front of the privateer Hondas or the factory Yamahas in those nine races. What I'm chasing is to be much closer to them by the end of the race and being able to run with them in those opening five or six laps and hopefully towards the end of the season make that ten or even 15 laps. Let's be realistic I'm not expecting to be finishing on the podium but if I can sneak another top six by the end of the season when everybody is fit and racing that will be a great achievement.
I'm often asked has any thing surprised me about those first nine races – The answer is simple just how fast these bl……… MotoGP riders are. I knew these riders were the best in the world but I've finished some laps really chuffed with myself only to find I'm still one second away from their lap times. It just makes you appreciate how quick they are. You look at the data and it baffles your mind on what they are able to do. Those fine details they are able to get from the machine and some of the stuff that you see from these guys is incredible. At the end of the day they are making the riding of a MotoGP bike a real art. These guys are something special and I'm working on to figure out what that special is.
Bradley