Riders for Health - Day of Champions 2013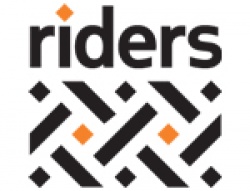 Posted on Aug 26, 2013 by George Penny
If your a Bradley Smith fan, and fancy getting hold of some amazing signed memorabillia then check out the details below!
Day of Champions 2013 will take place on Thursday 29 August before the British MotoGP at Silverstone. MotoGP stars and fans will come together to help support Riders for Health. A fun day out for the whole family, the highlight is an amazing live auction featuring all of the top MotoGP riders where fans raise thousands of pounds bidding for signed racing memorabilia.
Bradley will be on stage at approximately 6:30 (TBC) and has donated the following items:
Signed REV'IT! Race Leathers
Signed Shoei Helmet
Signed Sidi Boots
Signed REV'IT! Knee Sliders
There is also live music, quizzes, interviews with riders and stunt displays throughout the day. Paddock and pit-lane ticket holders also get an inside look at the world of MotoGP with behind the scenes access. What's more, Day of Champions raises hundreds of thousands of pounds for our lifesaving work in Africa.
The auction is the highlight of Day of Champions, drawing thousands of fans to the main stage every year.
Each of the riders gives up their time to auction off their own signed items to the highest bidder. In 2012 the auction raised an incredible £65,000 in just four hours. Every year the auction hosts are a mixture of MotoGP racing legends, commentators and presenters. This includes Riders for Health co-founder and 13-times grand prix winner Randy Mamola, Eurosport duo Julian Ryder and Toby Moody, MotoGP commentator Gavin Emmett and BBC MotoGP presenter Matt Roberts. This is your chance to get up close to your MotoGP heroes and walk away with exclusive signed race memorabilia and once-in-a-lifetime MotoGP experiences.
Day of Champions Ride-in
The famous Day of Champions ride-in is a spectacular sight, where hundreds of MotoGP fans come together to show their support for Riders for Health. After breakfast at the Super Sausage Café, 150 motorcyclists and their pillion passengers arrive at Silverstone in a convoy. Last year, the ride-in was led by British Superbike Champion, Niall Mackenzie and British MotoGP hopeful Bradley Smith.
Bradley is taking part again this year! The procession, clearly visible in their yellow Riders for Health vests, then takes to the track and completes two laps of the circuit. Ride-in ticket holders also receive paddock and pit-lane access.
For more information check out the link below:
http://www.riders.org/