Smith and the boys have to wait a week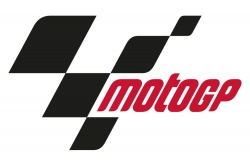 Posted on Jan 30, 2012 by Nick Harris
The British youngsters in the highly competitive Moto2™ and new Moto3™ classes will start their official testing next week at Valencia in Spain.
Twenty one year old Bradley Smith, who secured three podium finishes in his debut Moto2 season on the Tech3 machine last year, returned after training with Crutchlow in California to start testing next Wednesday. He is joined by his great rival Scott Redding who rides for the Marc VDS team for the third year in succession. They are joined by Gino Rea who rides for the successful Gresini team after competing in the World Supersport Championship.
These are exciting times for Danny Webb and Danny Kent who compete in the new Moto3 Championship. The two-stroke 125cc machines will be replaced by four stroke 250s. Webb continues riding for the Indian Mahindra team and 18 year old Kent for the Red Bull KTM AJO team.
The first grand prix of the season will be held under floodlights at the Losail International circuit in Qatar on Sunday April 8.
MotoGP™ WINTER TESTS
SEPANG 31/01-02/02/2012 Set Up: 29-30/01/2012 Time Zone: GMT + 8 hours
Tuesday, 31 January Wednesday, 1 February Thursday, 2 February
10:00-18:00 MotoGP™ 10:00-18:00 MotoGP™ 10:00-18:00 MotoGP™

SEPANG 28/02-01/03/2012 Set Up: 26-27/02/2012 Time Zone: GMT +8 hours
Tuesday, 28 February Wednesday, 29 February Thursday, 1 March
10:00-18:00 MotoGP™ 10:00-18:00 MotoGP™ 10:00-18:00 MotoGP™
JEREZ 23-25/03/2012 Set Up: 22/03/2012 Time Zone: GMT + 1 hour / +2 hours
Friday, 23 March Saturday, 24 March Sunday, 25 March
10:00-18:00 MotoGP™ 10:00-18:00 MotoGP™ 10:00-18:00 MotoGP™
Moto2™/ Moto3™ WINTER TESTS
VALENCIA 08-10/02/2012 Set Up: 07/02/2012 Time Zone: GMT + 1 hour
Wednesday, 8 February Thursday, 9 February Friday, 10 February
10:00-14:50 Moto2™/ Moto3™ 10:00-14:50 Moto2™/ Moto3™ 10:00-14:50 Moto2™/ Moto3™
15:00-15:50 Moto3™ 15:00-15:50 Moto2™ 15:00-15:50 Moto3™
16:00-17:00 Moto2™ 16:00-17:00 Moto3™ 16:00-17:00 Moto2™
JEREZ 16-18/02/2012 Set Up: 15/02/2012 Time Zone: GMT + 1 hour
Thursday, 16 February Friday, 17 February Saturday, 18 February
10:00-15:50 Moto2™/ Moto3™ 10:00-15:50 Moto2™/ Moto3™ 10:00-15:50 Moto2™/ Moto3™
16:00-16:50 Moto3™ 16:00-16:50 Moto2™ 16:00-16:50 Moto3™
17:00-18:00 Moto2™ 17:00-18:00 Moto3™ 17:00-18:00 Moto2™
JEREZ 19-21/03/2012 Set Up: 18/03/2012 Time Zone: GMT + 1 hour
Monday, 19 March Tuesday, 20 March Wednesday, 21 March
10:00-15:50 Moto2™/ Moto3™ 10:00-15:50 Moto2™/ Moto3™ 10:00-13:50 Moto2™/ Moto3™
16:00-16:50 Moto2™ 16:00-16:50 Moto3™ 14:00-15:00 Moto2™
17:00-18:00 Moto3™ 17:00-18:00 Moto2™ 15:10-16:00 Moto3™